Mustered into service as a Private on July 29th, 1861
Born 10 January 1838
Died 22 March 1908
Buried Crown Hill Cemetery, Madison Co. Nebraska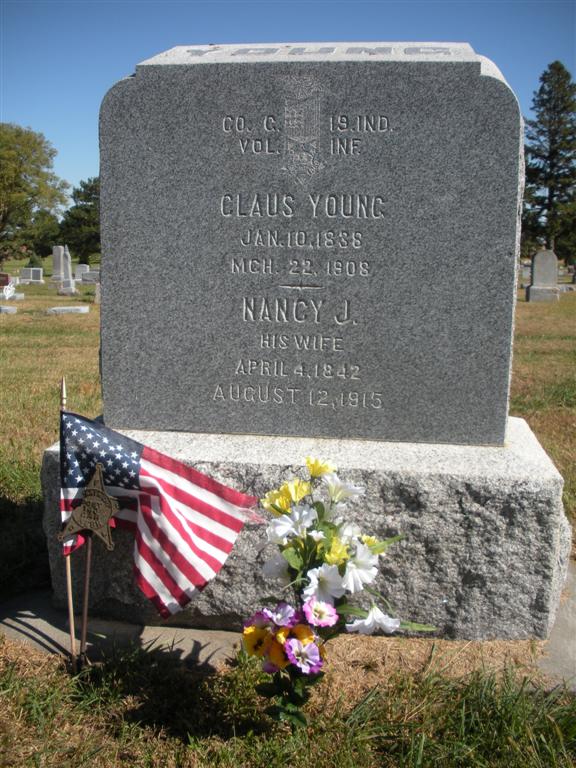 Private Young was wounded on September 17th, 1862 at the Battle of Antietam while serving with Battery B of the 4th U.S. Artillery. He was with this unit from September of 1862 to October of 1863. Claus mustered out of the 19th Indiana as a Corporal in July of 1864.

Claus was born in Germany and came to America in 1859.