Mustered into service as a Private on July 29, 1861
Died 1927
Buried Sacred Heart Cemetery, Yankton Co. South Dakota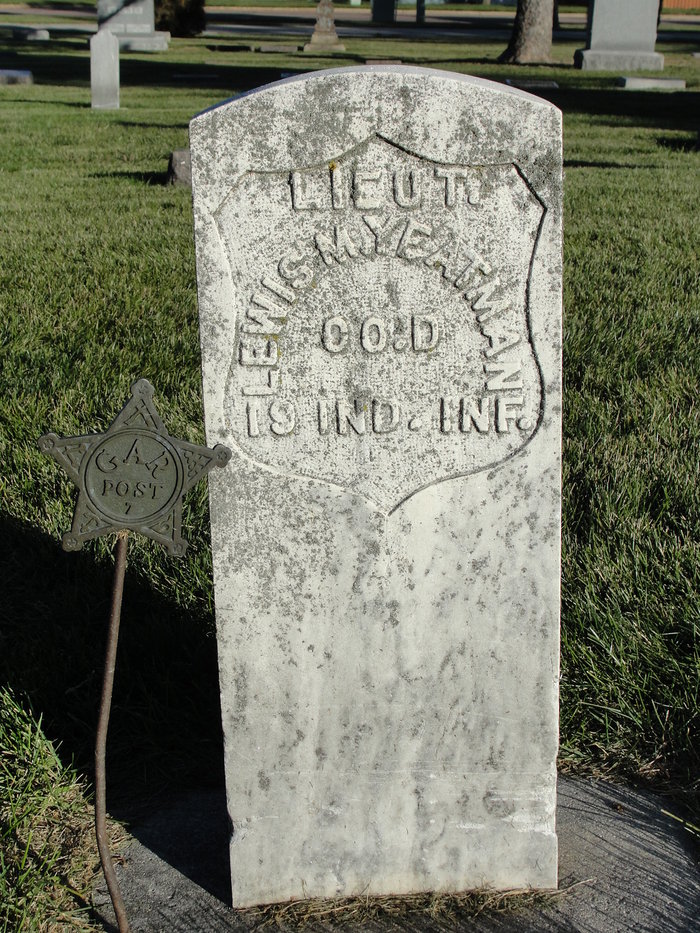 Private Yeatman rose in the ranks reaching 1st. Lieutenant by the fall of 1864. He was wounded at the battles of Brawner Farm, Antietam, Gettysburg and lastly during the fighting around Petersburg Virginia in the summer of 1864. In early October of 1864 he mustered out of the 19th Indiana and by the end of the month had re-enlisted in another Indiana regiment. On the 31st of the month he joined Company I of the 124th Indiana Infantry serving in that regiment until his final muster out on July 14th, 1865 while in Nashville Tennessee.

Lewis filed for a pension in 1880.