Mustered into service as a Private on July 29, 1861
Born 12 September 1842
Died 02 April 1927
Buried Riverside Cemetery, Randolph Co. Indiana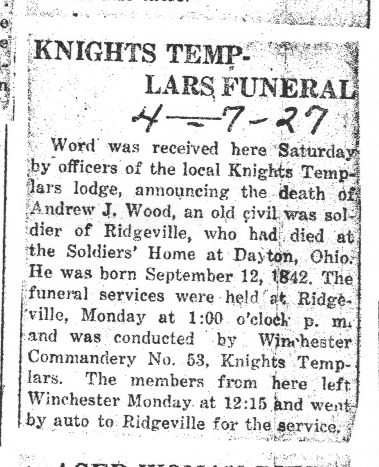 Private Wood was promoted to Corporal then Sergeant by the time he mustered out in July of 1865. He was wounded at the Battle of Gettysburg on July 1st, 1863 and again on May 23rd, 1864 near North Anna Virginia.

Andrews father Samuel was a veteran in the War of 1812 and his grandfather James was a Revolutionary War Veteran.