Mustered into service as a Corporal on July 29, 1861
Born 11 November 1828
Died 08 February 1880
Buried Earlham Cemetery, Wayne County Indiana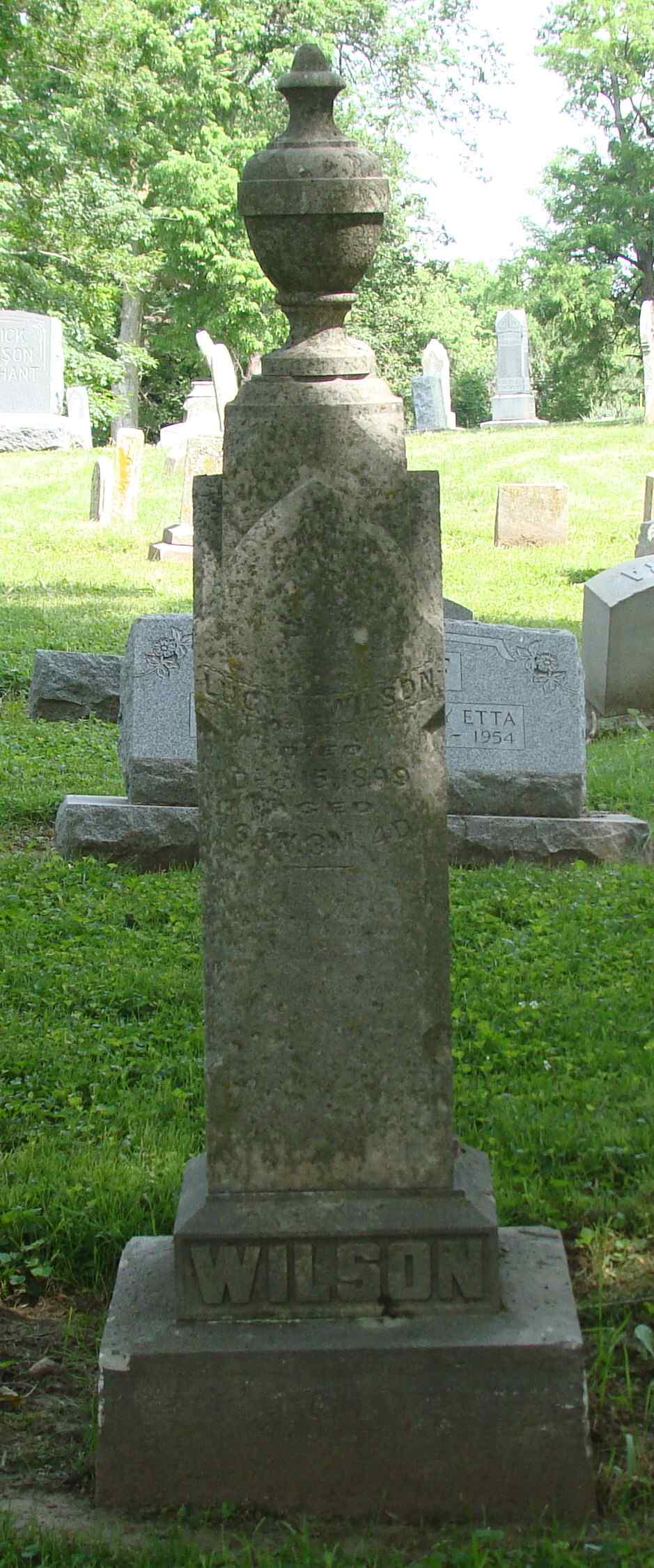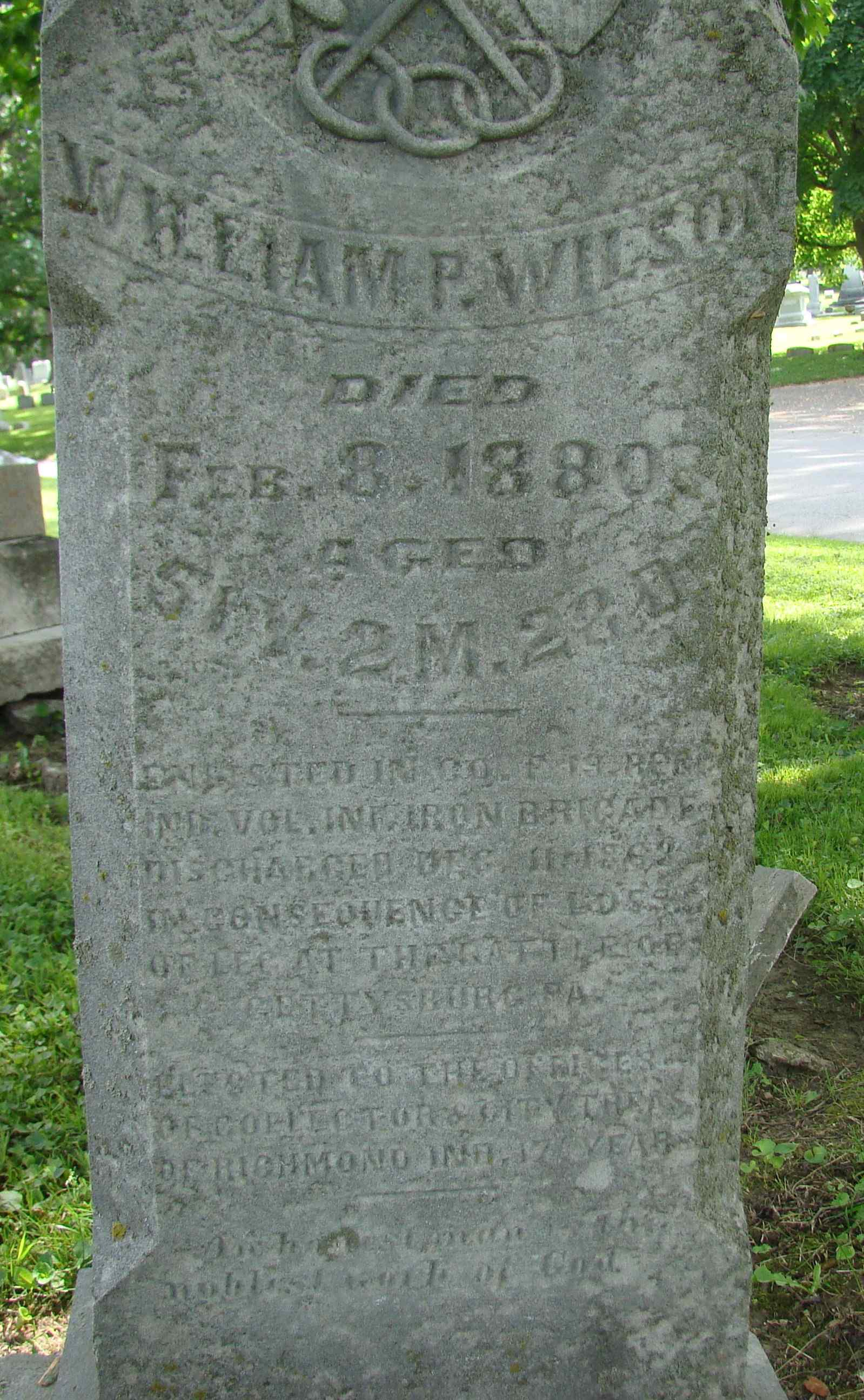 Corporal Wilson was promoted to 1st Sergeant by the summer of 1863. William was wounded at the Battle of Gettysburg on July 1st, 1863 losing his left leg midway between his ankle and knee.

He was discharged for disability and filed for a pension in the winter of 1864.