Mustered into service as a Private on July 29, 1861
Born June 1841
Died 04 May 1913
Buried Bethany Cemetery, Jackson Co. Indiana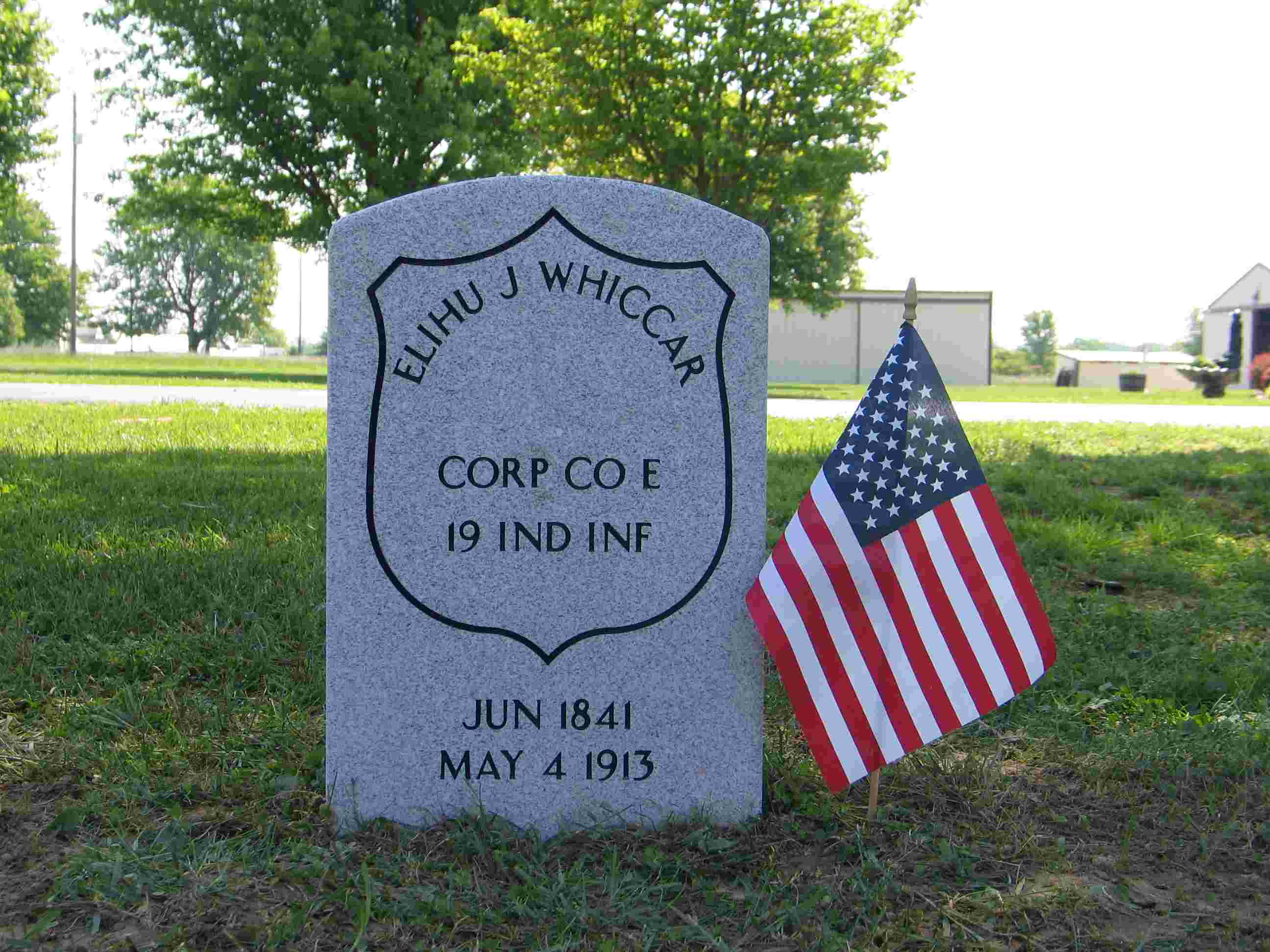 Private Whiccar was soon promoted to Corporal a rank that he held when he was wounded at the Battle of the Wilderness on May 5th, 1864. Because of this wound he was transferred to the Veteran Reserve Corps where he remained until the end of the war.

Elihu received a pension.