Mustered into service as a 1st. Sergeant on July 29th, 1861
Born 17 September 1828
Died 25 August 1900
Palestine Cemetery, Crawford Co. Illinois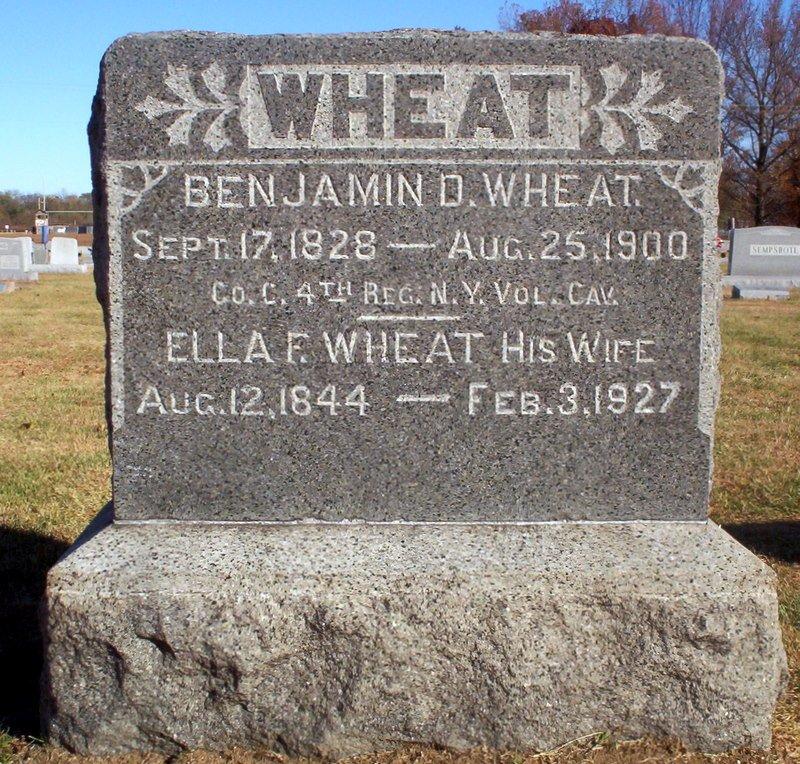 Sergeant Wheat was one of the few men in the 19th Indiana that saw military service prior the Civil War having served in the Mexican War.
He would be discharged from the 19th Indiana for disability in the winter of 1862. Benjamin later joined Company C of the 4th New York Cavalry as a Private until his muster out on August 29th, 1864.

He filed for a pension in June of 1889.