Mustered into service as a 1st Sergeant on July 29, 1861
Born 1832
Died 17 February 1904
Buried Crown Hill Cemetery, Marion Co. Indiana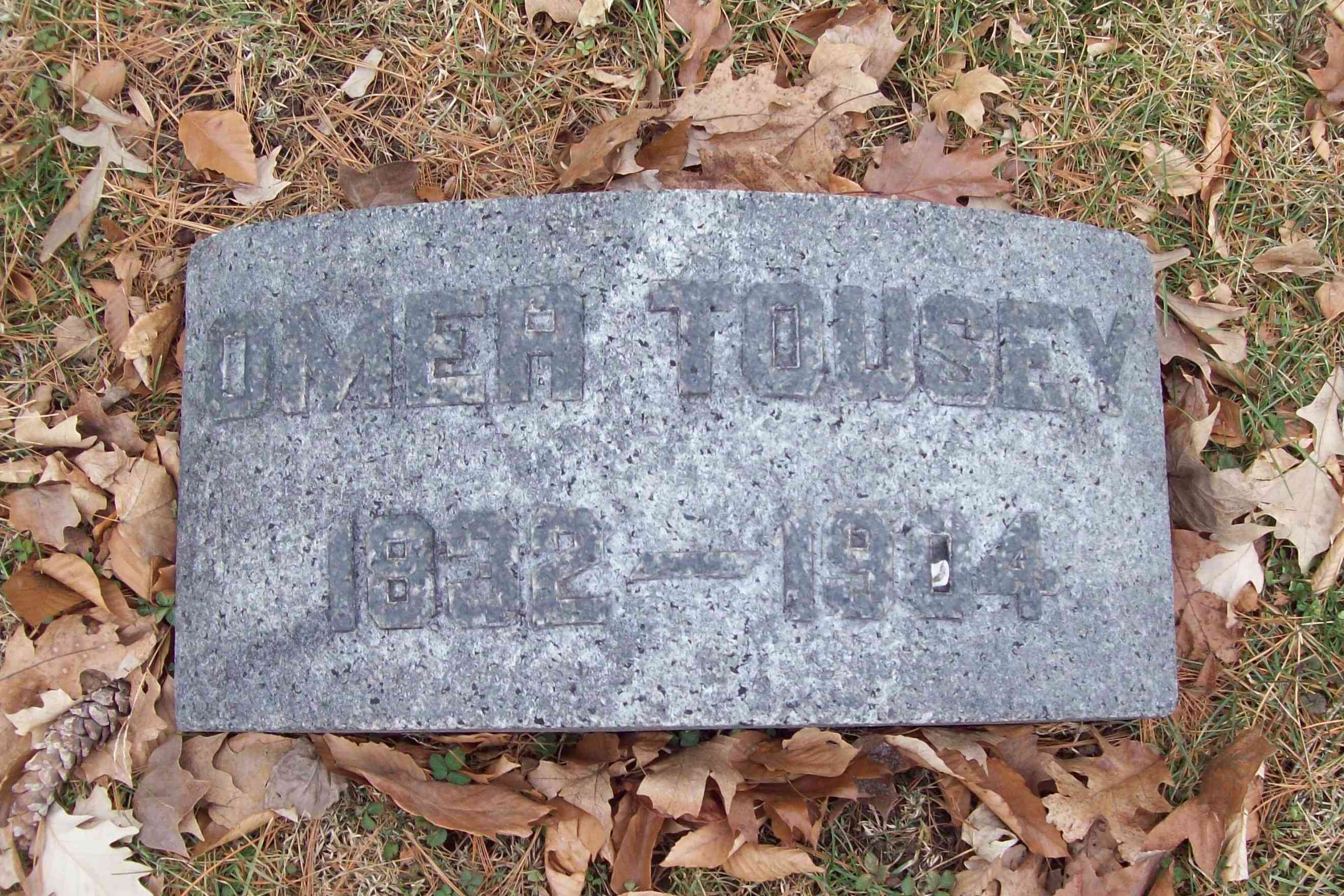 1st Sergeant Tousey was discharged from the 19th Indiana early in the war then joined the 1st Indiana Heavy Artillery Regiment in June of 1863. He was promoted to 2nd Lieutenant then to 1st. Lieutenant in the summer of 1864.
He mustered out with that regiment on February 7th, 1865.

Omer filed for and started to receive a pension in 1891.