Mustered into service as a Private on July 29th, 1861
Born 12 May 1845
Died 25 February 1917
Buried in Union Cemetery, Coles Co. Illinois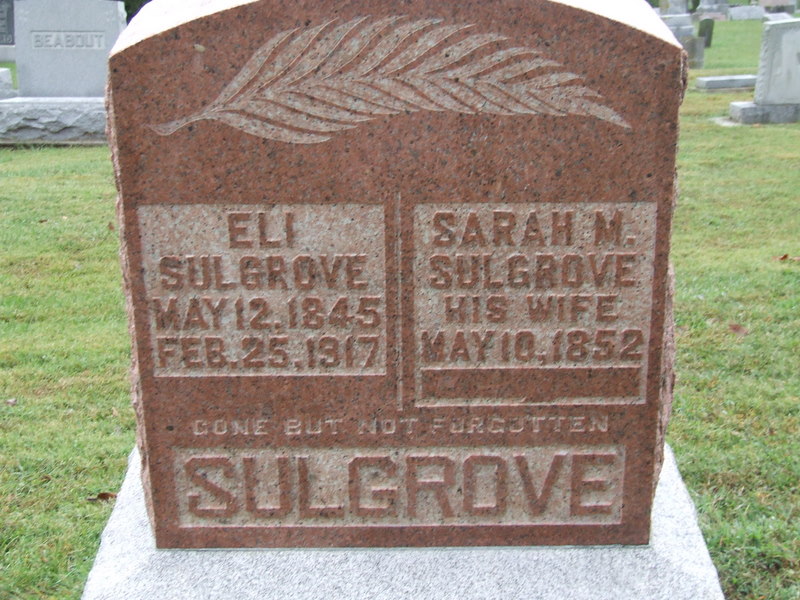 Private Sulgrove was diagnosed with typhoid fever soon after arriving in Washington D.C. in the late summer of 1861. He made a complete recovery and served until the end of the war.

In 1889 Eli filed for a pension.