Mustered into service as a Private on July 29, 1861
Died 06 May 1921
Buried Danville National Cemetery, Danville Illinois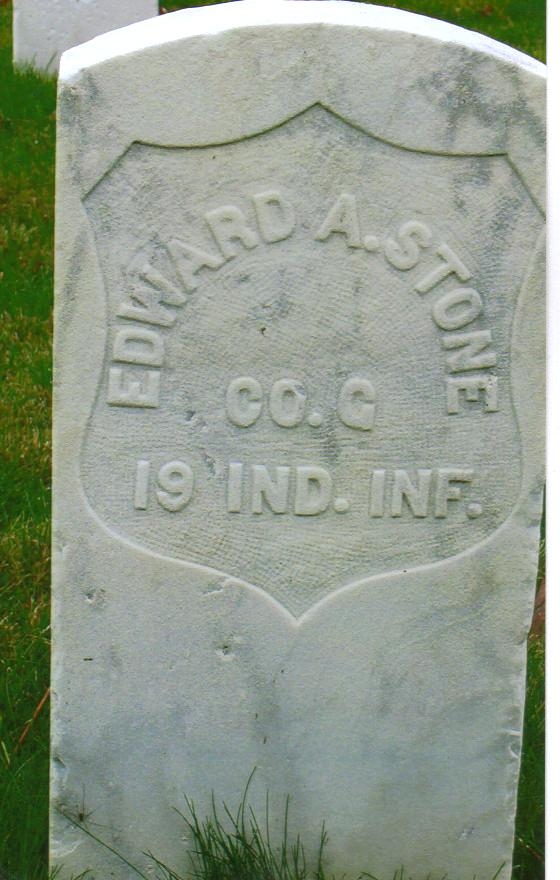 Photo courtesy Eric Lowman
Private Stone was shot in the left ankle at the Battle of South Mountain onSeptember 14th, 1862. He was discharged from the service on February 7th, 1863 because of disability. On October 15th, 1864 he was drafted into Company K of the 29th Indiana Infantry where he served until his muster out on July 26th, 1865.

On December 23rd, 1920 Edward checked into the Danville Illinios Soldiers Home where he remained until his death.

He filed for and started to receive a pension in 1863.