Mustered into service as a Private on July 29, 1861
Died 12 September 1861
Buried Soldiers Home National Cemetery, Washington D.C.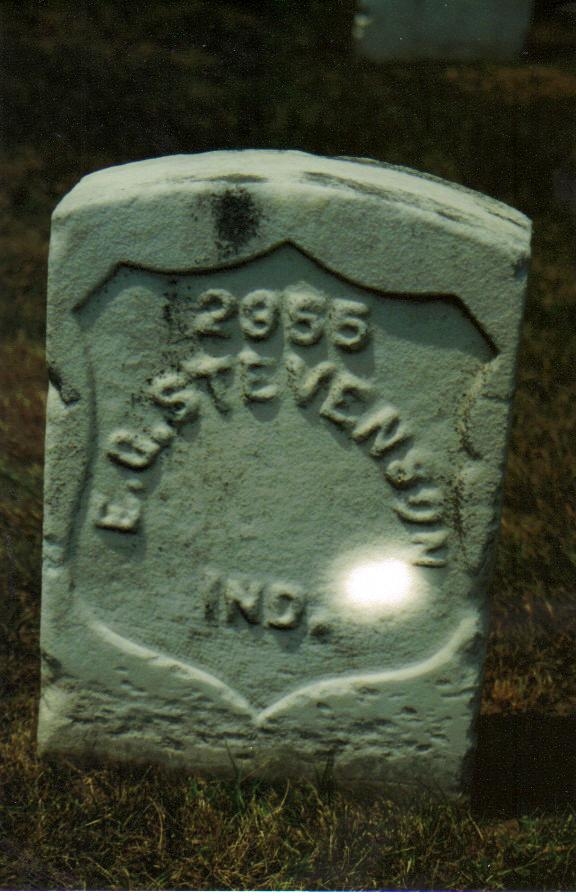 Private Stevenson was one of the first soldiers from Company E to die of disease shortly after arriving in Washington D.C. at the start of the war.

He died in the Patent Office Hospital of intermittant fever.