Mustered into service as a Private on July 29, 1861
Died 16 September 1876
Buried Kinmundy Cemetery, Marion Co. Illinois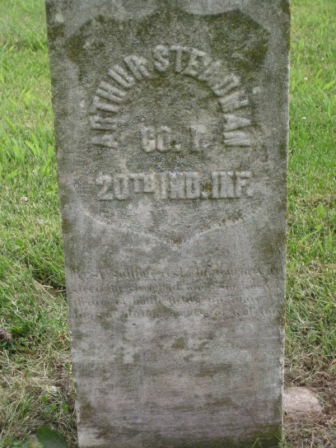 Private Steadman served in Company B of the 4th U.S. Artillery from November of 1861 to February of 1864. He was wounded at the Battle of Gettysburg on July 1st, 1863 and would later serve in the 20th Indiana Infantry.