Mustered into service as a Private on July 29, 1861
Born 13 October 1840
Died 21 June 1924
Buried Crown Hill Cemetery, Marion Co. Indiana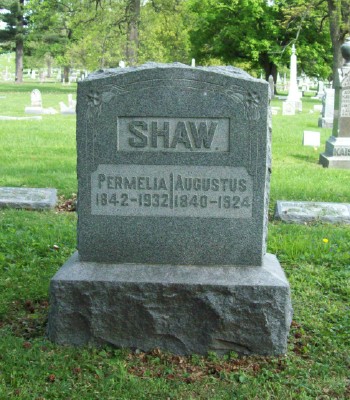 Private Shaw served at the U.S. General Hospital until his discharged from the service becasue of disability in February of 1862.

At the time of his death Augustus and his wife Permelia were married for 64 years.

He filed for and received a pension in 1862.