Mustered into service as a Private on July 29th, 1861
Born 07 July 1835
Died 30 June 1880
Buried Old Shelbina Cemetery, Shelby Co. Missouri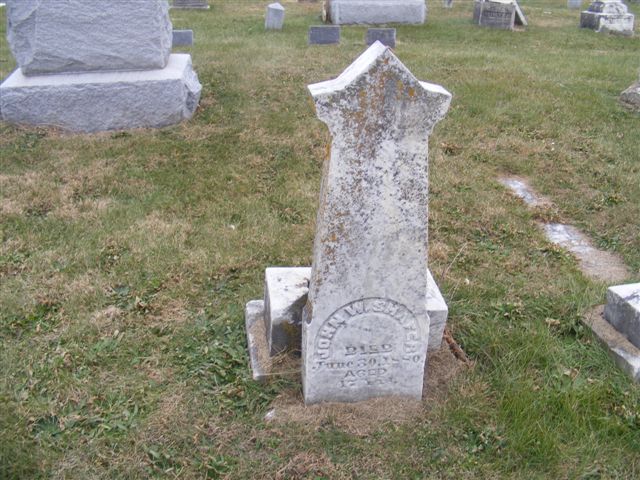 Private Shafer was rapidly promoted during his time with the 19th Indiana until he achieved the rank of Major when he mustered out in July of 1865. He received a gunshot wound to the right forearm in the Battle of Gettysburg on July 1st, 1863. In the fall of 1864 he transferred to the 20th Indiana Infantry with the other surviving members of the 19th. During the final stages of the war in the Appomattox Campaign John was the commander of the 20th Indiana. Soon after he mustered out of the service in July of 1865 his wife Helen died in Jeffersonville Indiana where she was working as a nurse at the Union Hospital.

John was a lawyer and after the war he moved to Missouri and continued to practice law. In 1869 he filed for a pension and collected on that pension until his death from a tumor of the jaw in 1880.

John W. Shafer served a 2 year term in the Missouri House of Representatives from 1870 - 1872.