Mustered into service as a Private on July 29, 1861
Died 13 April 1886
Buried Dayton National Cemetery, Montgomery County Ohio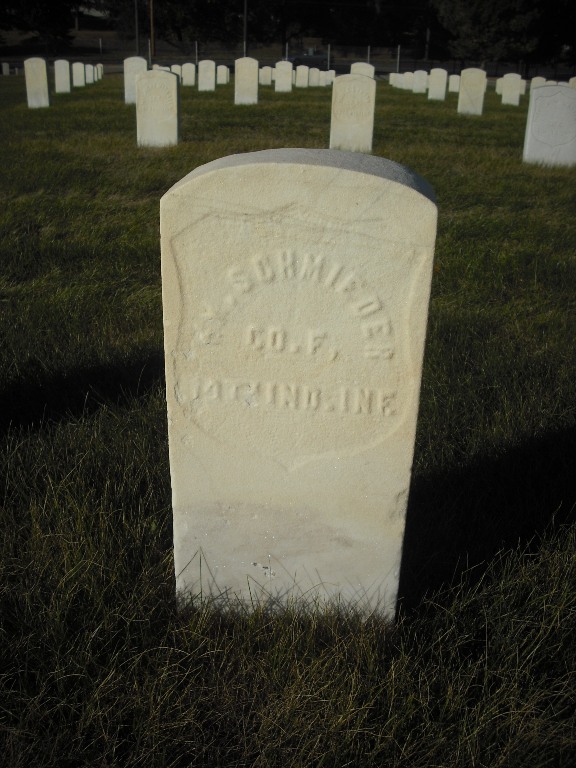 Private Schmeder was shot in the left hand on May 5th, 1864 at the Battle of the Wilderness. He would be discharged because of disability on August 1st, 1864. William was born in Germany and was a tailor all of his life. He never married and when he died at the Dayton Solders Home it was noted that he had no relatives in the U.S.

He received a pension after the war.