Mustered into service as a Sergeant on July 29, 1861
Born 1835
Died 25 February 1925
Buried Crown Hill Cemetery, Marion Co. Indiana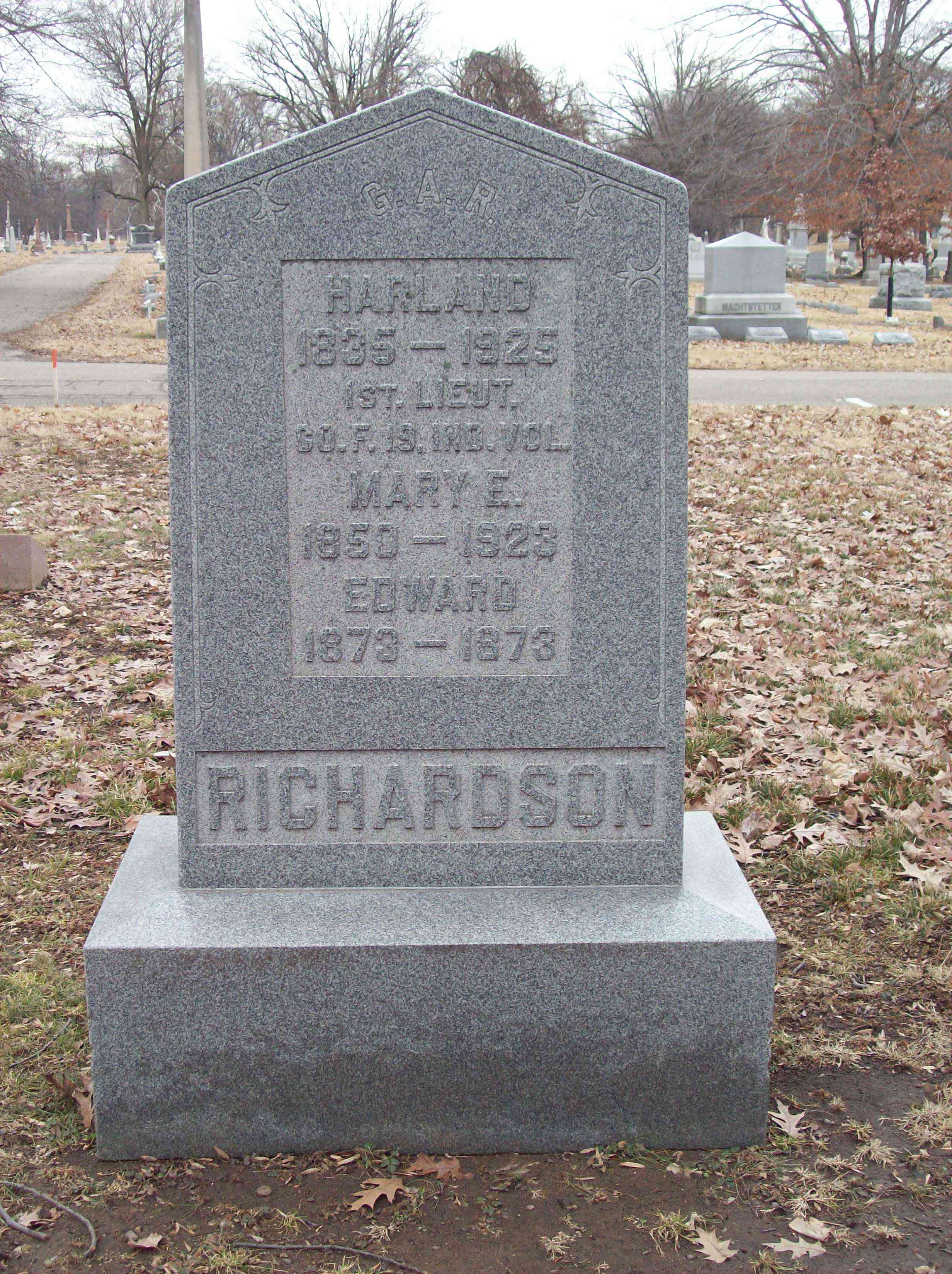 Sergeant Richardson was captured at the Battle of Gettysburg on July 1st, 1863 and taken to the Libby Prison in Richmond Virginia.

He would muster out of the service early in 1865 holding the rank of 1st Lieutenant.

Harland filed for and started to receive a pension in 1886.