"Times Recorder"
Cripple Creek District, Teller Co. Colorado
June 15, 1925
William H Redpath, age 82 years, for 30 years a resident of this region, passed away Saturday morning at his ranch home in High Park, following a cerebral hemorrhage. An outstanding figure in the community he was known to all ranchers in his section, and was one of the first pioneers in the region. He is survived by his widow and one son, R.R. Redpath, who resides at the family ranch.

He was a Civil War veteran and one of the few remaining G.A.R. veterans of the local post. Funeral services will be held Tuesday afternoon at 2 o'clock at the Schmalzried funeral parlors. Interment in the G.A.R. plot at Mt. Pisgah Cemetery.
Obituary courtesy of Cathy Lampshire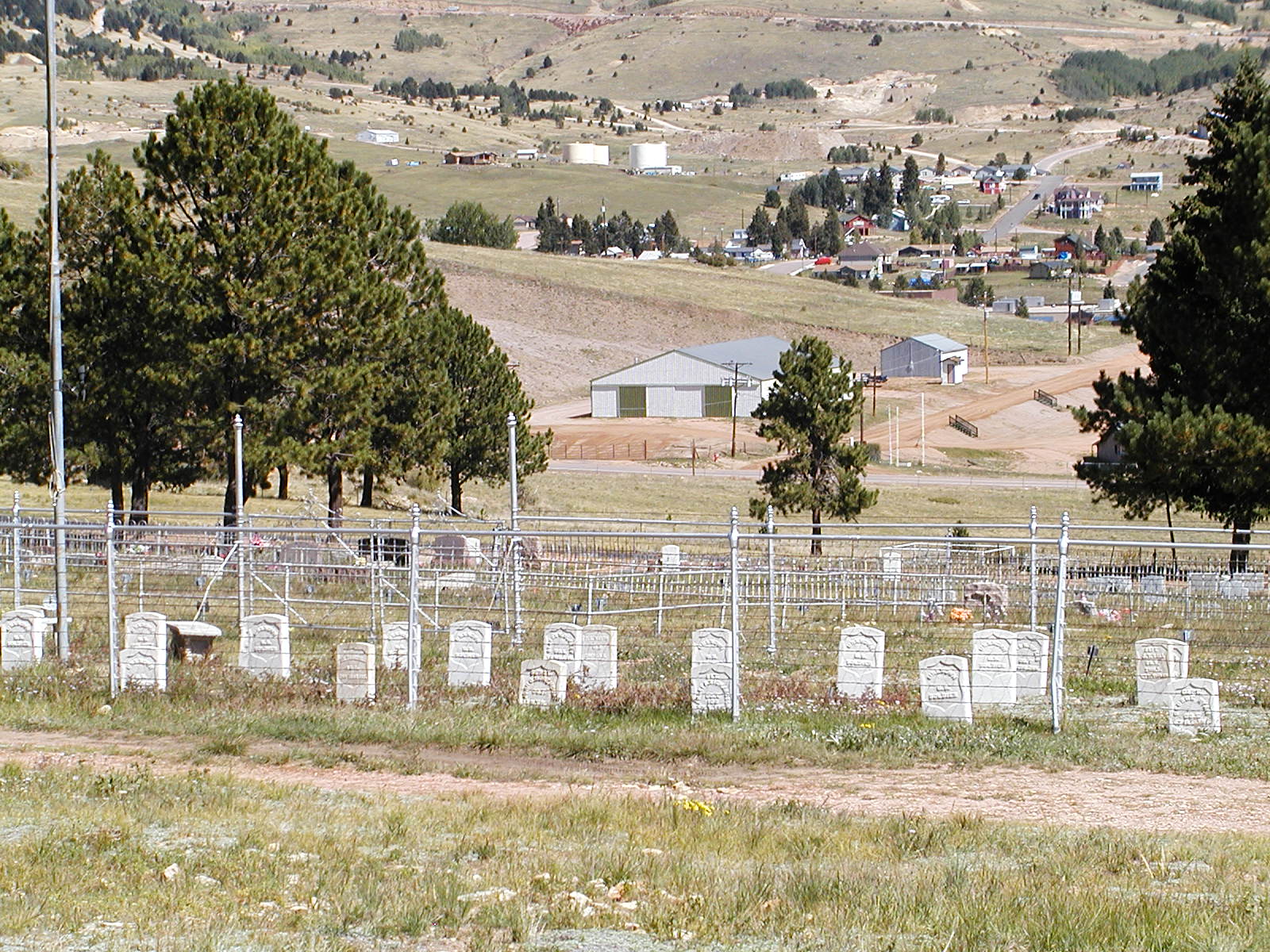 G.A.R. section of the Mt. Pisgah Cemetery
A visit to the cemetery in the summer of 2011 by Jum and Deanna Peterson revealed that William Redpath is currently in a unmarked grave.