Mustered into service as a Private on November 25, 1861
Born 14 December 1841
Died 06 January 1933
Buried Woodlawn/Maxville Cemetery, Randolph Co. Indiana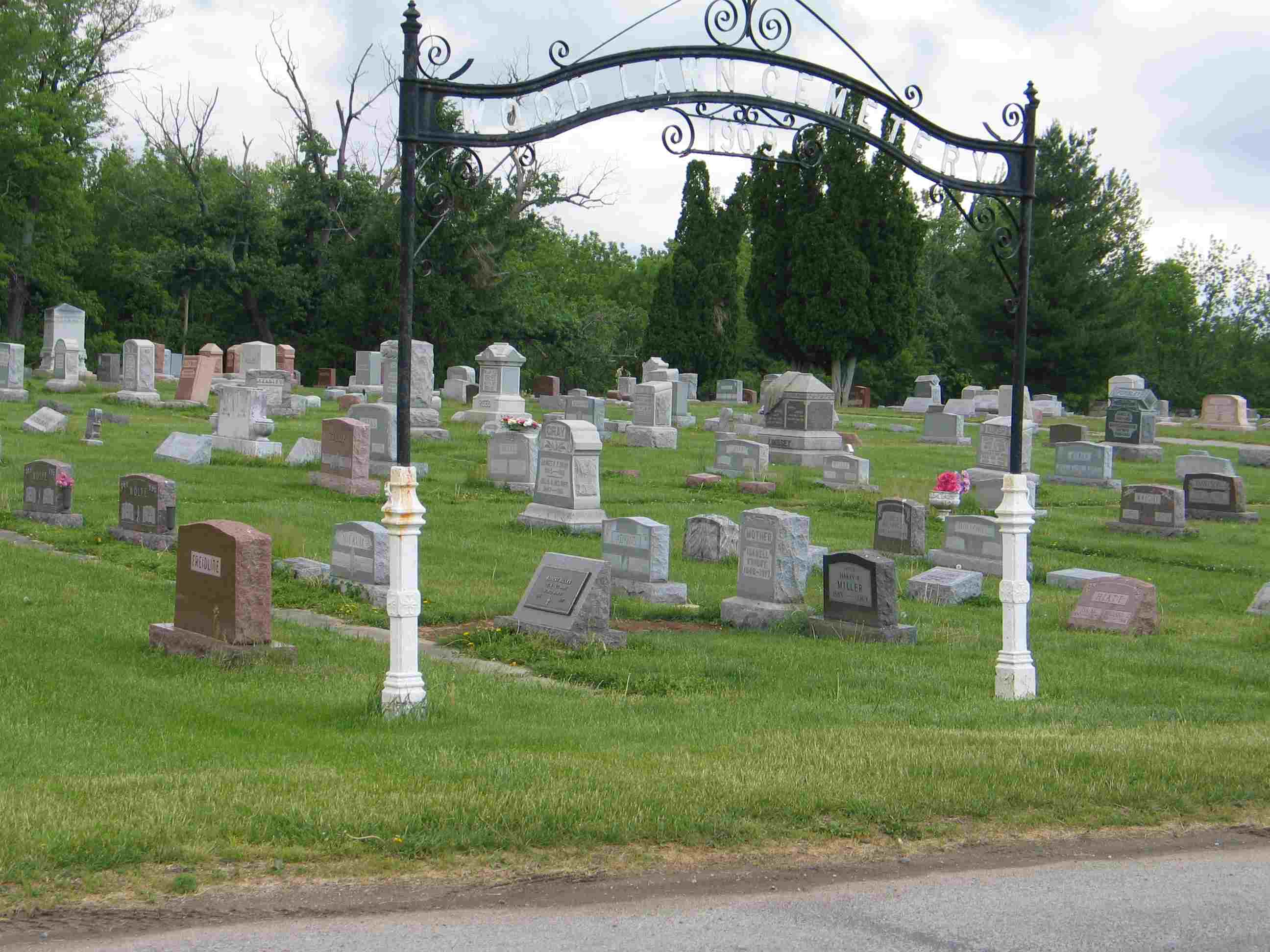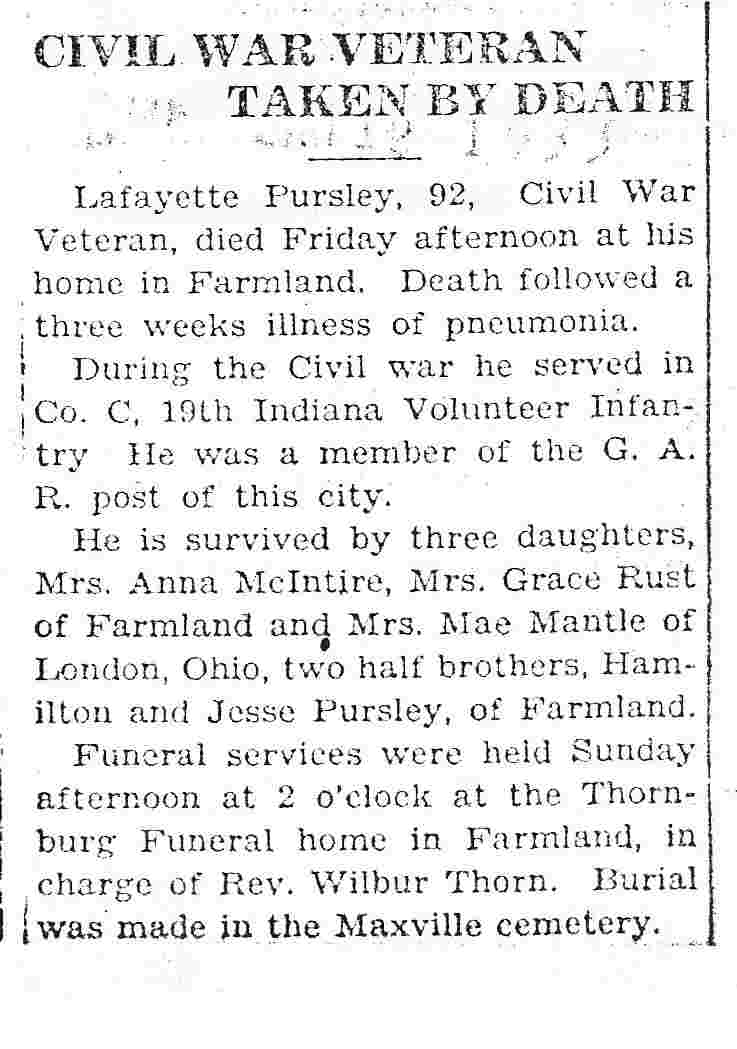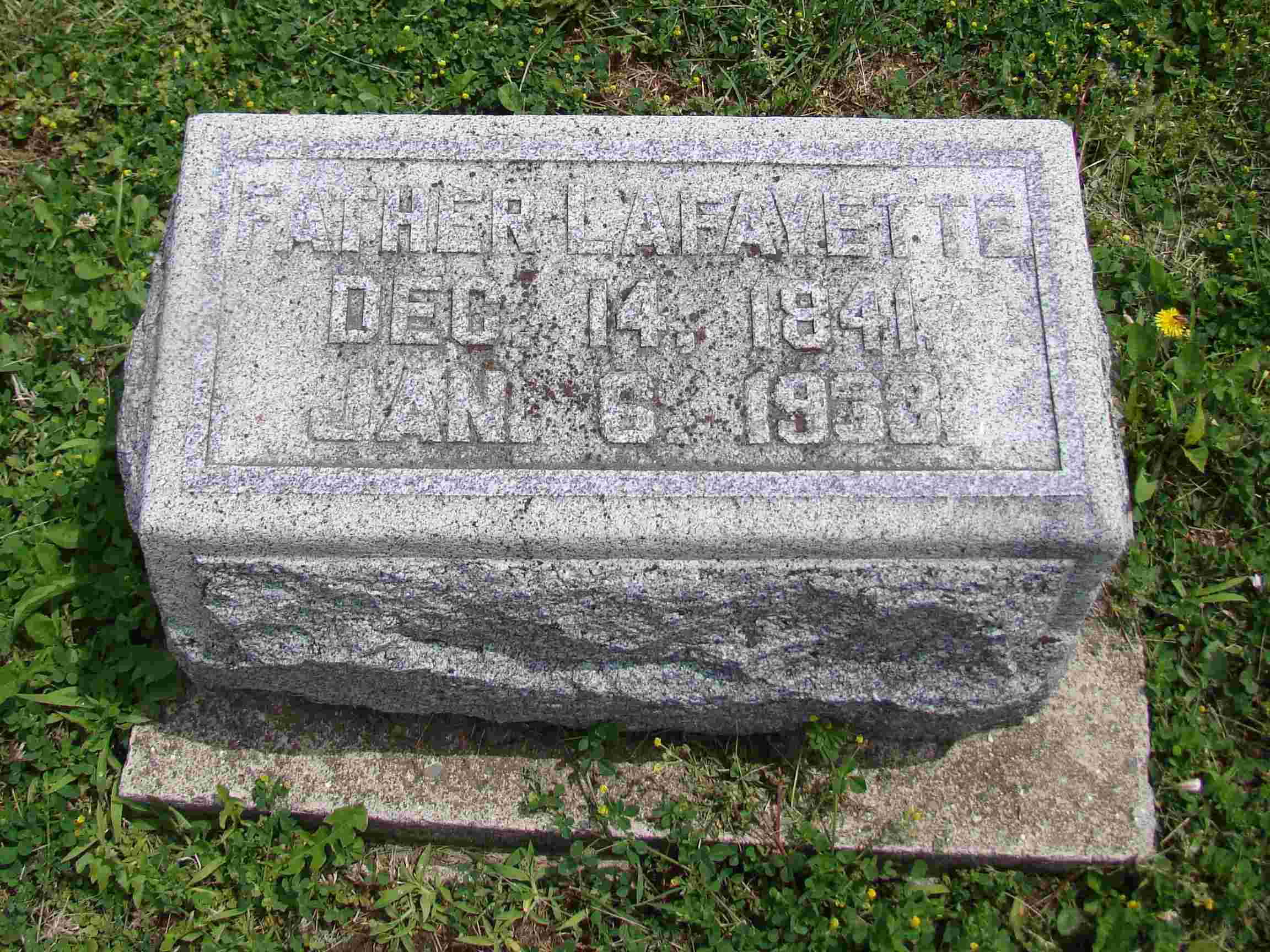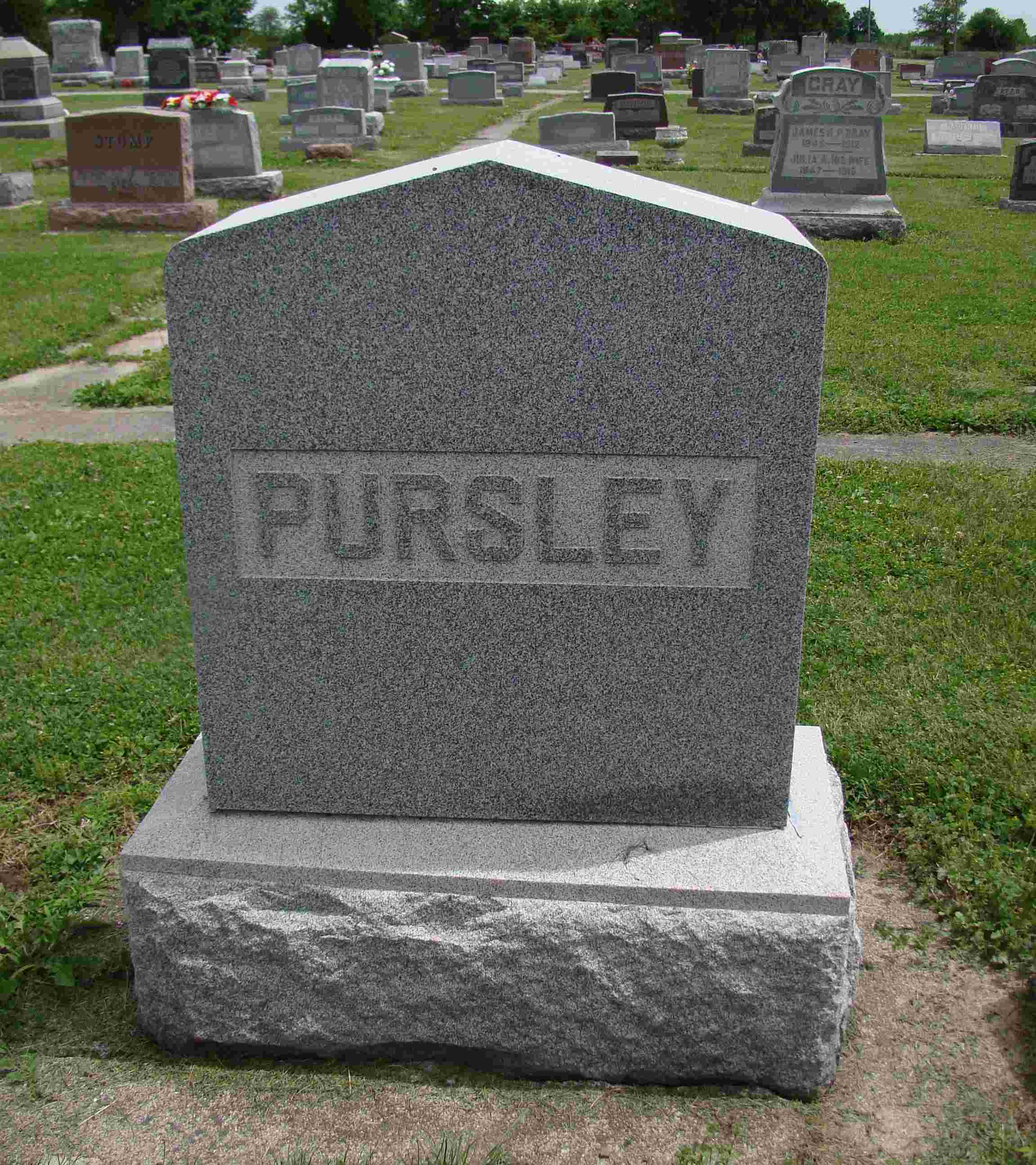 Lafayette Pursley first joined the Army two weeks after the firing on Fort Sumter South Carolina. He mustered in as a Private in Company C of the 8th Indiana Infantry. On August 6th, 1861 he mustered out of that regiment and joined the 19th Indiana in November of that same year. He was wounded in the left shoulder at the Battle of the Wilderness on May 5th, 1864.

He filed for and started to recieve a pension in 1867.