Mustered into service as a Private on February 19, 1862
Born 05 April 1847
Died 28 January 1916
Buried Cedar Bluff Cemetery, Jasper Co. Missouri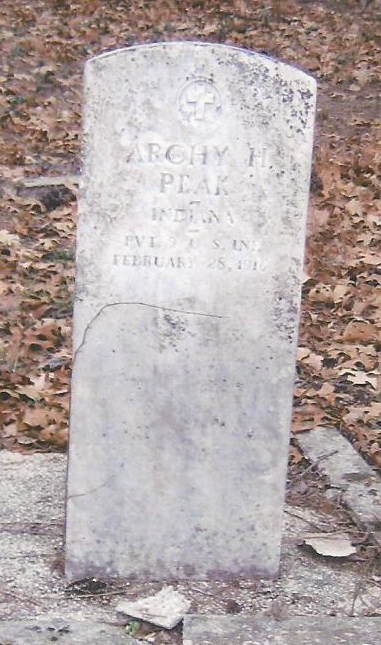 Private Peak was wounded at the Battle of Brawner Farm on August 28th, 1862. He mustered out of the 19th Indiana but soon joined theArmy again. On January 18th, 1866 he enlisted in Company K of the 9th U.S. Infantry. He served in that unit until his discharge on January 18th, 1869 at Camp Gaston in California.

Archy filed for and started to receive a pension in 1877.