Mustered into service as a Private on July 29th, 1861
Died 09 November 1915
Buried Leavenworth National Cemetery, Leavenworth Co. Kansas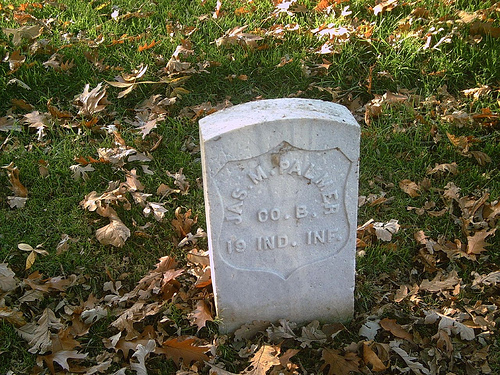 After the Battle of Brawner Farm on August 28th, 1862 Private Palmer helped to pull the wounded men off the field. In his effort to save these fellow soldiers he injured himself with a double hernia. He would be discharged from the service in December of that same year because of this injury. He would again join the Army on June 26th, 1864 by enlisting in the Indiana 2nd Light Artillery Battery. He would be with this unit until his muster out on May 30th, 1865.

James received a pension after the war.