Mustered into service as a Private on July 29th, 1861
Died 20 December 1895
Buried Paso Robles District Cemetery, San Louis Obispo County California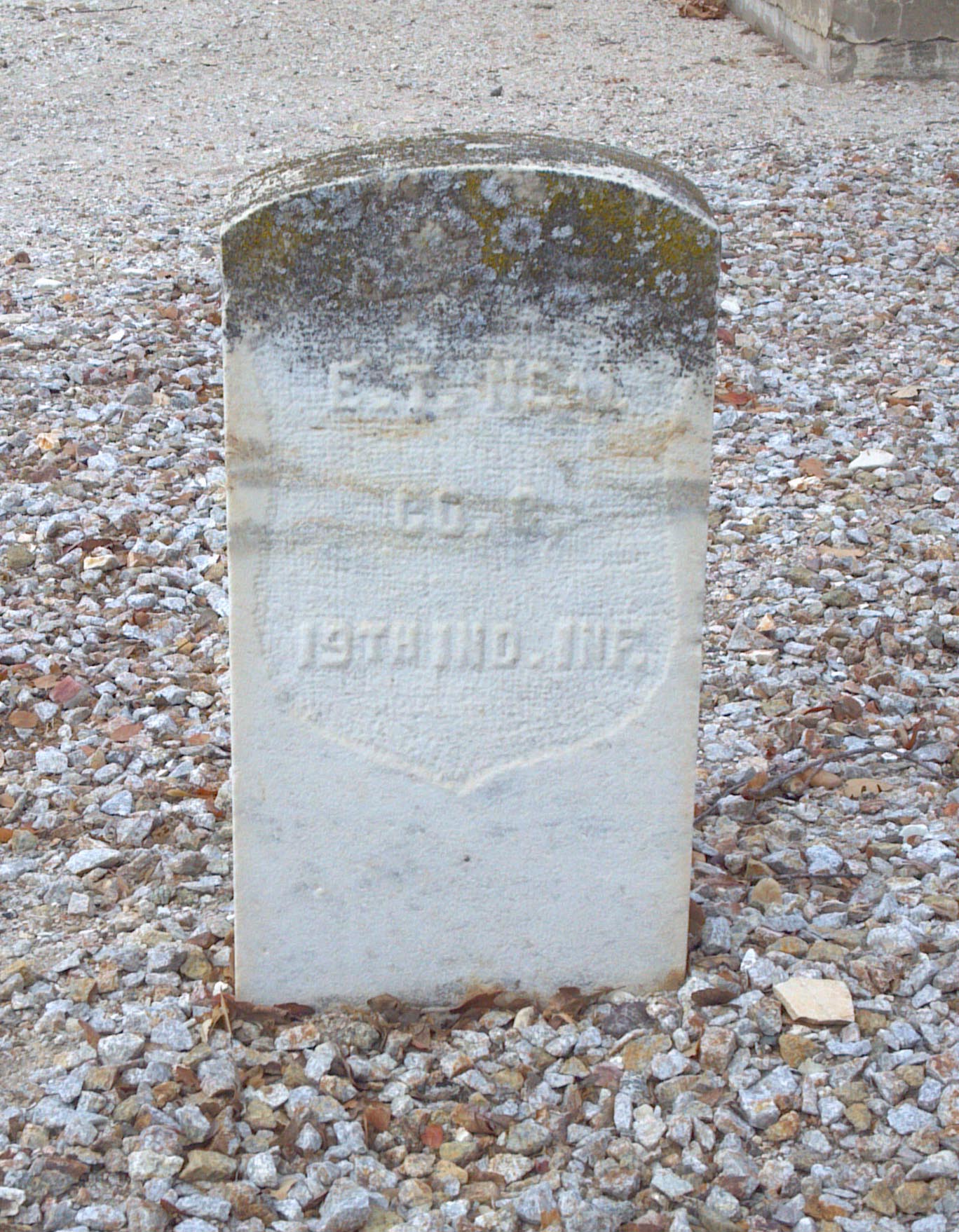 Private Neal was one of the few soldiers in the 19th Indiana that served to the very end of the war. He was in the 19th from his muster date in 1861 to the fall of 1864 when he transferred to the 20th Indiana where he served until the close of the war.

Enoch filed for a pension in 1883.