Mustered into servcie as a Private on July 29th, 1861
Died 14 November 1883
Buried Dayton National Cemetery, Montgomery County Ohio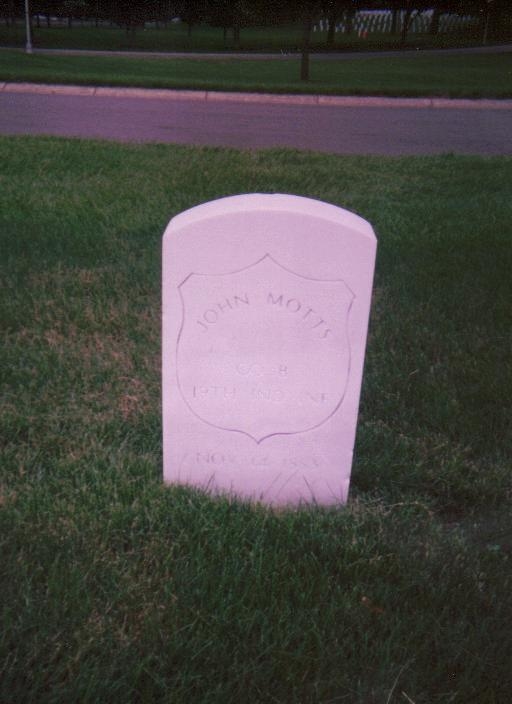 Private Motts served in a three month Ohio regiment from May to July of 1861 before enlisting in the 19th Indiana. He received a gunshot wound to the right ankle at the Battle of Gettysburg on July 1st, 1863. John would muster out of the service in July of the following year.

He never married and died in the Dayton Ohio Soldiers home of consumption.

John received a pension after the war.