Mustered into service as a Private on July 29th, 1861
Buried Birch Lake Cemetery, Cass Co. Michigan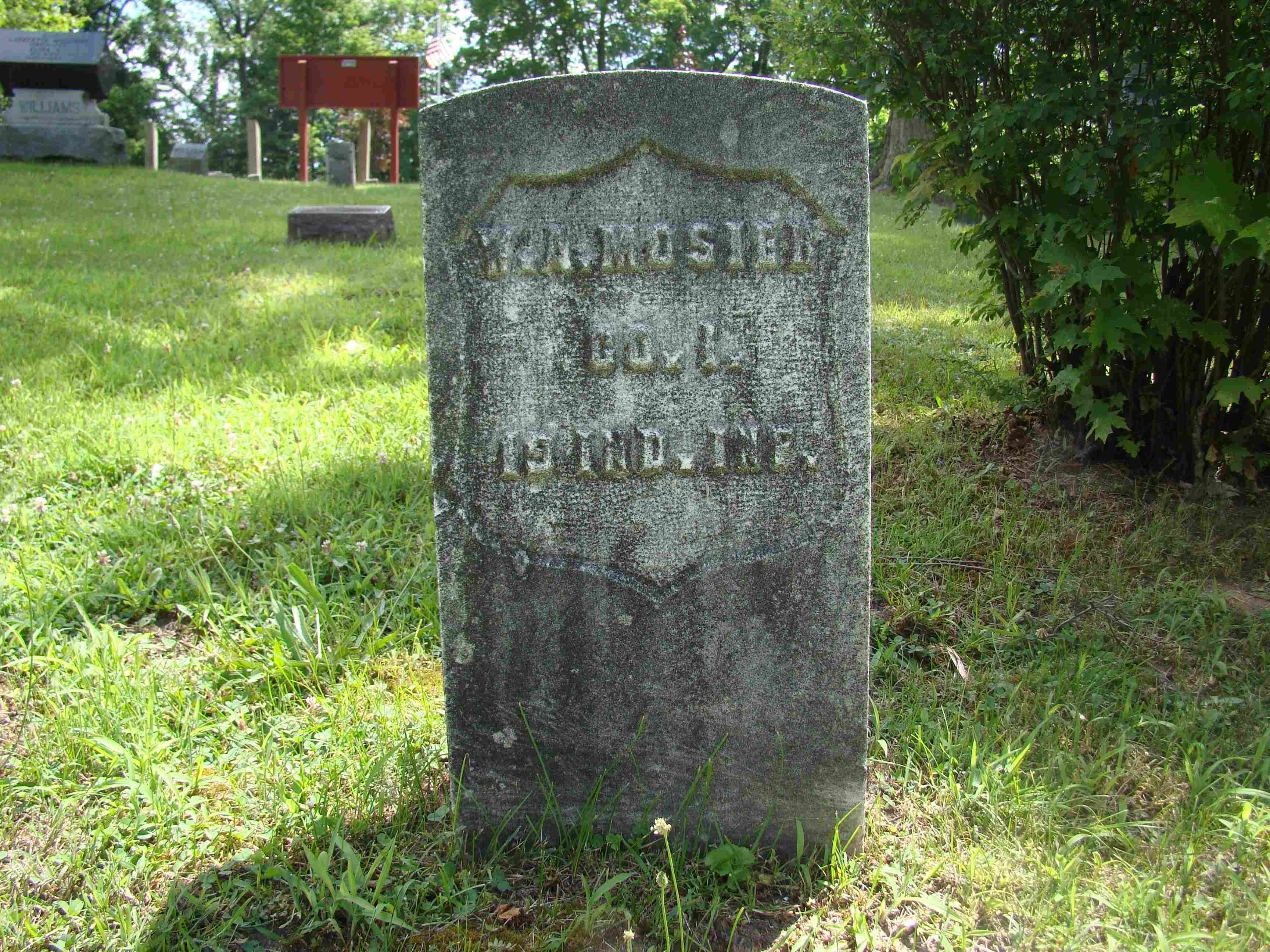 Private Mosier was shown being shot through the left shoulder coming out of his left side near the backbone. This was probably at the Battle of Brawner Farm onAugust 28th, 1862. He continued to serve until his muster out in July of 1864. On February 14th, 1865 he joined Company B of the 149th Indiana Infantry and served there until his final discharge on May 30th, 1865.

William filed for a pension in 1866.