Mustered into service as a Private on July 29, 1861
Died 15 August 1923
Buried Iowa Veterans Home Cemetery, Marshall Co. Iowa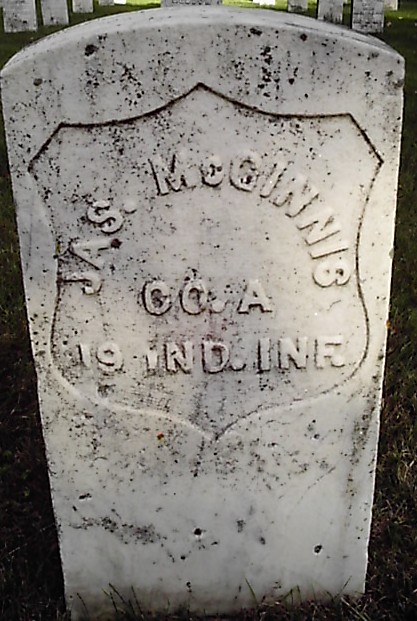 Private McGinnis received a gun shot wound to the right cheek at the Battle of Brawner Farm on August 28th, 1862. In the fall of 1864 he transferred to the 20th Indiana Infantry with the other surviving members of the 19th.

James came to America from Ireland in the mid 1840's.

He filed for a pension in 1885.