Mustered into service as a Sergeant on July 29, 1861
Buried Fountain Park Cemetery, Randolph Co. Indiana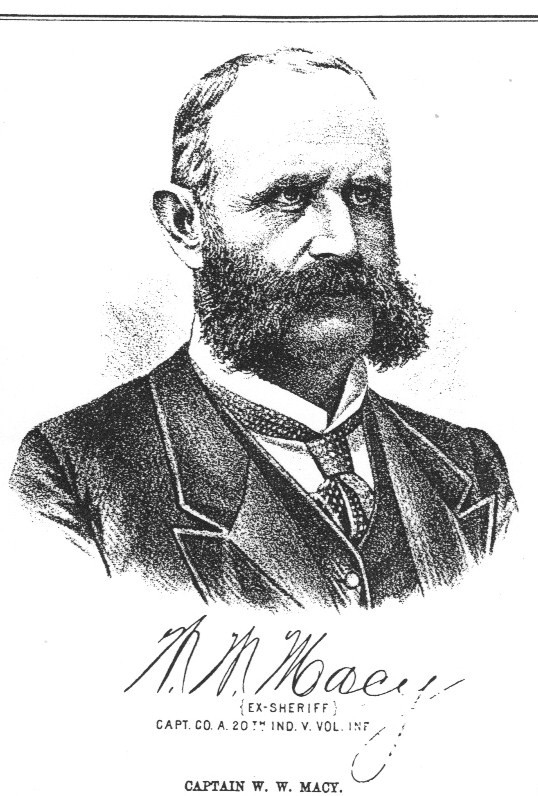 Sergeant Macy rose in the ranks until he became a Captain in October of 1864 and he held that rank until his muster out in July of 1865.
He was wounded in the head at the Battle of Antietam on September 17th, 1862 and again on July 3rd, 1863 at the Battle of Gettysburg. He was one of the very few men in the 19th Indiana that served the entire war from 1861 to 1865.

He filed for and started to receive a pension in 1887.