Mustered into service as a Private on July 29th, 1861
Born September 1841
Died 11 August 1918
Buried Oak Hill Cemetery, Santa Clara County California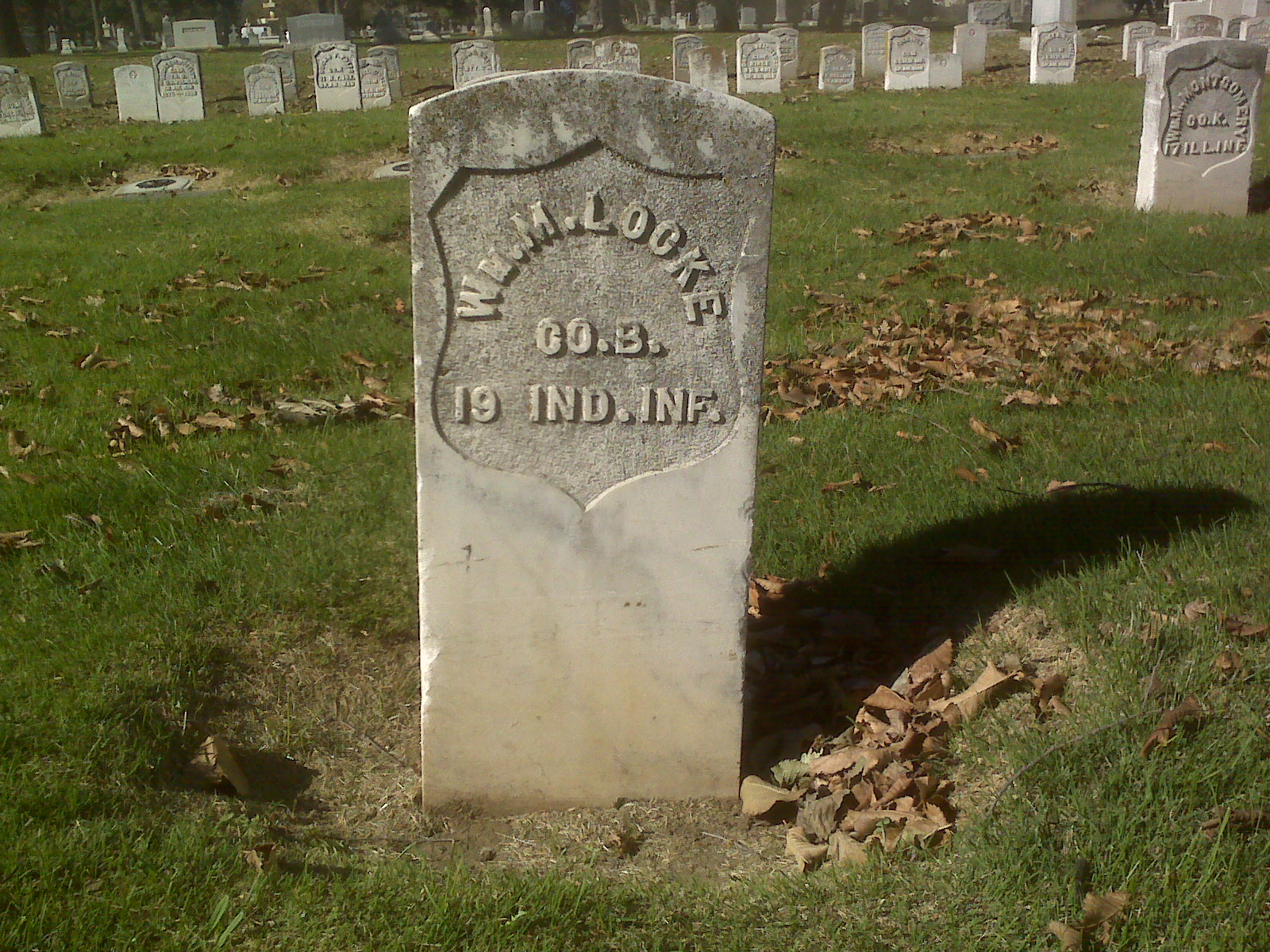 Private Locke was wounded in the leg at the Battle of Brawner Farm on August 28th, 1862 and was captured on July 1st, 1863 at the Battle of Gettysburg. He mustered out in July of 1864.

He filed for and started to receive a pension in 1872.

The San Jose Evening News
August 12th, 1918