Mustered into servcie as a Private on July 29th, 1861
Died 08 February 1917
Buried Danville National Cemetery, Vermilion County Illinois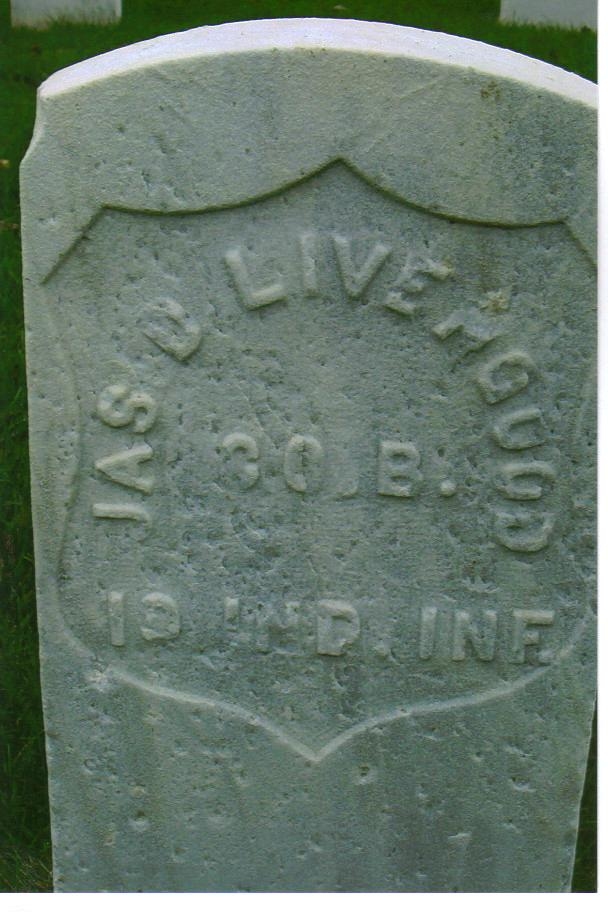 Private Livengood was wounded at the Battle of Antietam on September 17th, 1862 that resulted in the loss of his leg. He was discharged from the service in January of 1863.

He received a pension after the war.