Mustered into service as a Private on December 31st, 1862
Died 19 February 1922
Buried Los Angeles National Cemetery, Los Angeles Co. California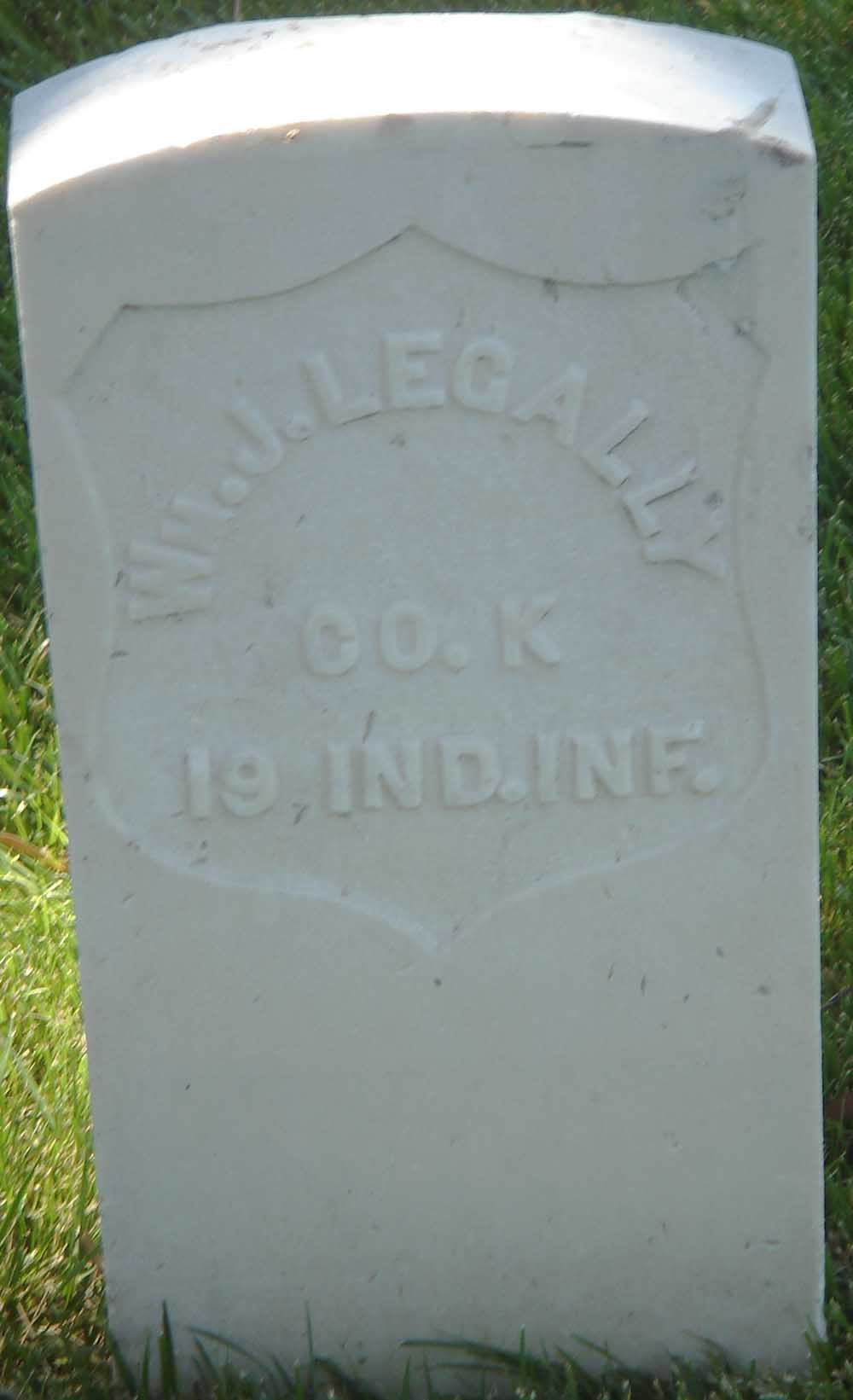 Private Legally transferred to Company E of the 20th Indiana Infantry in the fall of 1864 wtih the other surviving members of the 19th. He served until the end of the war mustering out on July 1st 1865 in Indianapolis Indiana.

He filed for a pension in 1885.