Mustered into service as a Private on July 29, 1861
Died 02 November1861
Buried Soldiers Home National Cemetery, Washington D.C.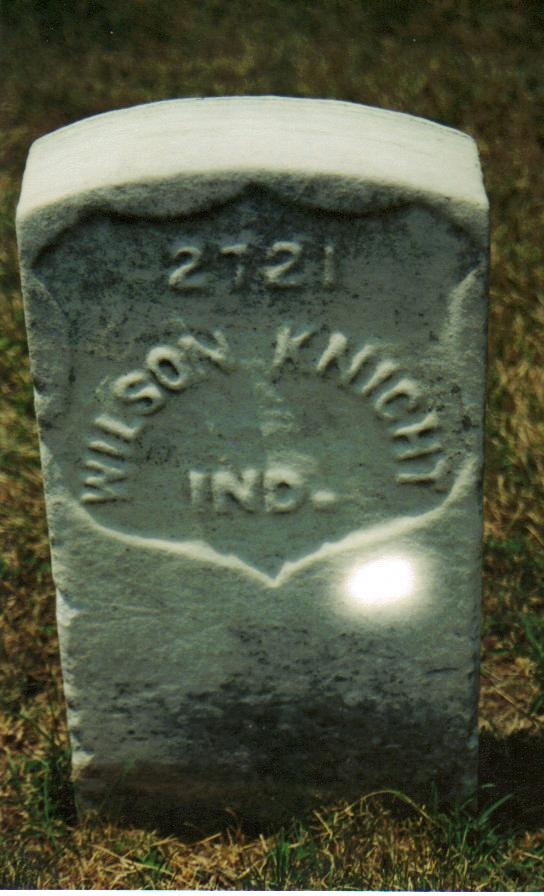 Private Knight died of disease shortly after arriving in Washington D.C. in the fall of 1861.

His father Peter filed for a "Fathers" pension in 1871 and his mother Margaret filed for a "Mothers" pension in 1883.