Mustered into service as a 1st. Lieutenant on July 29th, 1861
Died 05 August 1864
Buried Chattanooga National Cemetery, Chattanooga Tennessee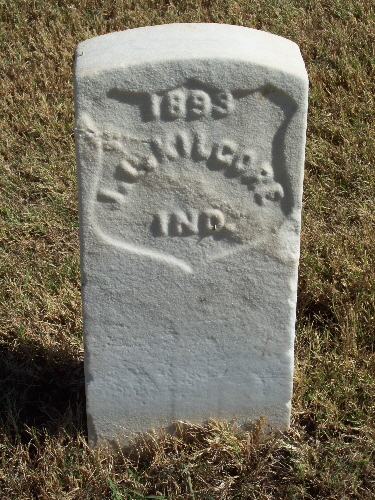 Lieutenant Kilgore resigned his commission on October 11th, 1861 citing domestic considerations at home. Still wanting to serve in the Army James again joined Company A as a Private on February 1st, 1862 only to be discharged for disability on April 23rd of that same year because of a serious attack of rheumatism.

On Christmas Day of 1863 James was mustered in as a Private inCompany K of the 36th Indiana Infantry only to die of remettent fever on August 5th, 1864 while in Chattanooga Tennessee.

James L. Kilgore was the son of David Kilgore who was a Judge and a former member of Congress. He left behind a wife Nancy and three young daughters. Nancy filed for a widows pension in 1865.