Mustered into service as a Private on July 29, 1861
Died 23 January 1916
Buried Dayton National Cemetery, Montgomery Co. Ohio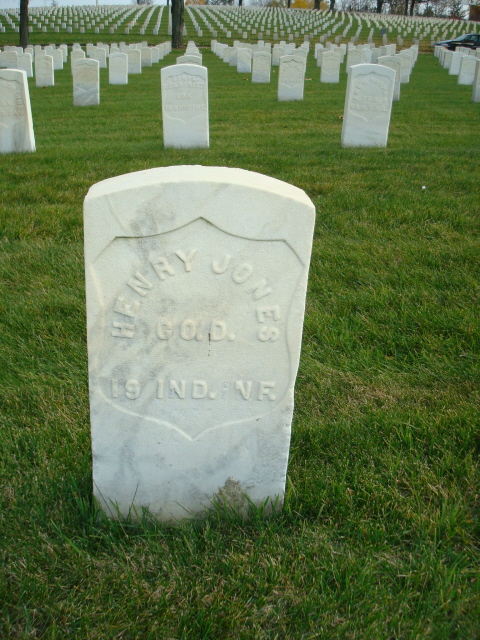 Private Jones was seriously wounded at the Battle of Brawner Farm on August 28th, 1862. He was struck by a musket ball below the right eye coming out his ear. Henry was left for dead on the battlefield but was eventually taken to a field hospital.
He was discharged from the service because of disability.

Henry filed for a pension in 1863.