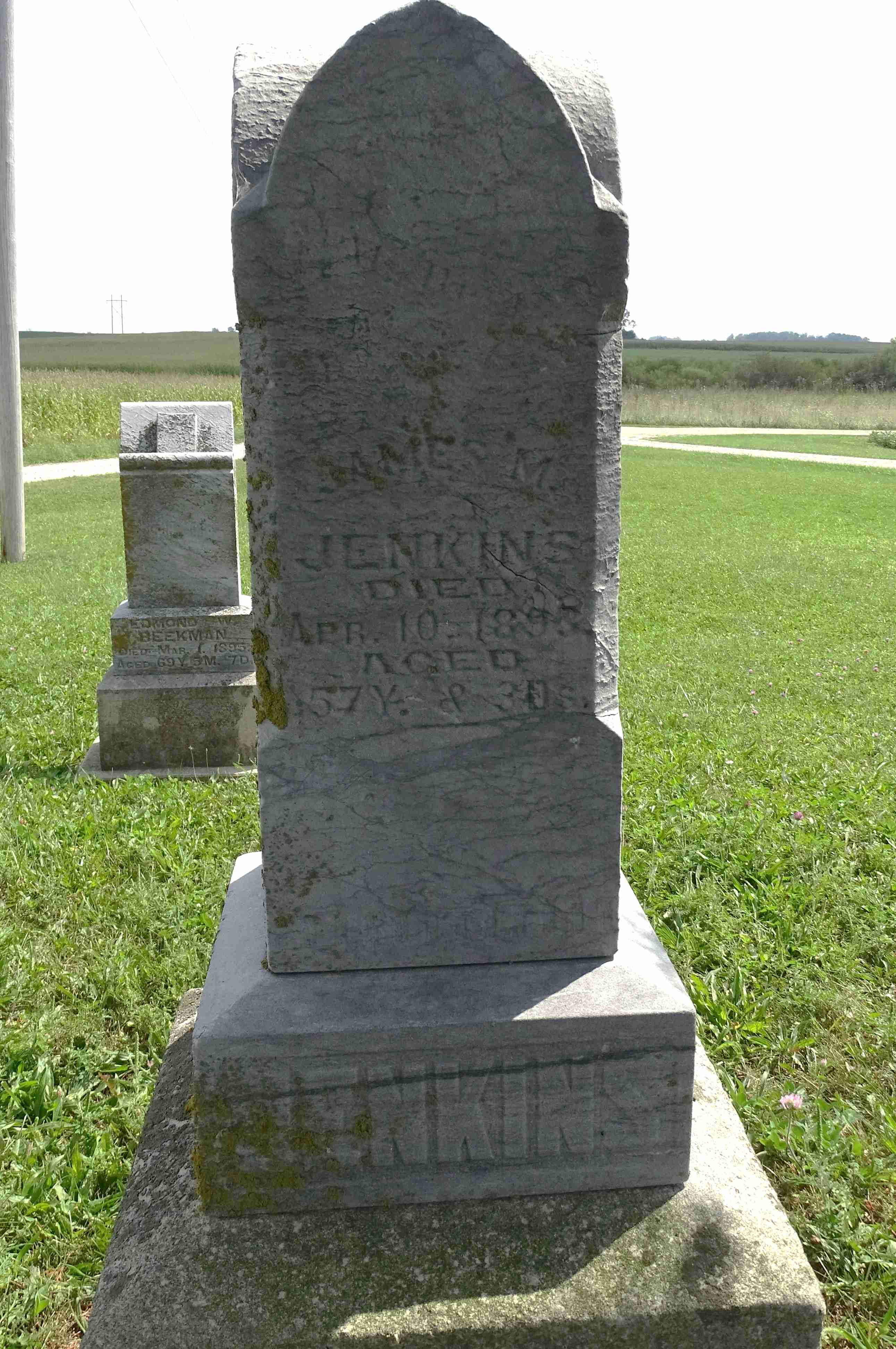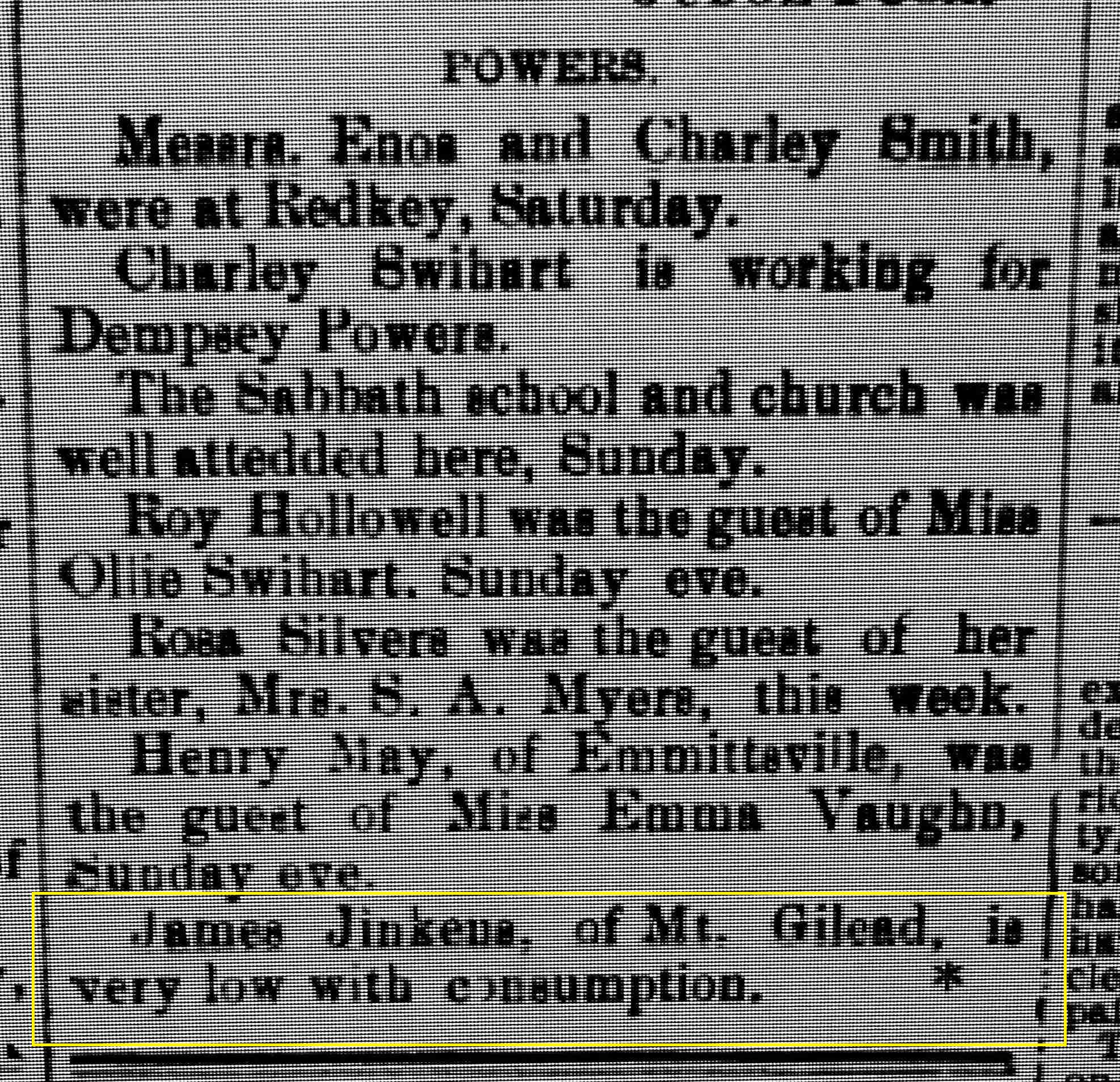 THE PORTLAND COMMERCIAL
APRIL 14TH, 1893
DIFFERENT RECORDS SHOW TWO DIFFERENT SPELLINGS FOR THIS SOLDIERS NAME. BOTH "JINKENS" AND "JENKINS" ARE FOUND.

PRIVATE JAMES M. JENKINS MUSTERED INTO SERVICE ON JULY 29TH, 1861 AND LATER SERVED IN COMPANY B OF THE 4TH U.S. ARTILLERY FROM MAY OF 1862 TO DECEMBER OF 1862. RECORDS SHOW THAT THIS MAN DESERTED ON JANUARY 23RD, 1863.

THE 1863 DRAFT REGISTRATION SHOWS JAMES LIVING IN GREEEN TOWNSHIP, RANDOLPH COUNTY INDIANA. THIS TOWNSHIP BORDERS JAY COUNTY INDIANA. THE 1870 AND 1880 CENSUS BOTH SHOW HIM LIVING IN JAY COUNTY WITH HIS WIFE GERTRUDE. THEY WERE MARRIED IN THAT COUNTY ON JUNE 18TH, 1863.

ON AUGUST 29TH, 1889 JAMES FILED FOR A PENSION BUT WAS NEVER GRANTED IT. PROBABLY BECAUSE OF HIS DESERTION IN JANUARY OF 1863.

ON APRIL 10, 1893 THIS JAMES JENKINS PASSED AWAY AND IS BURIED IN THE FLESHER CEMETERY IN JAY COUNTY ALONG WITH HIS WIFE GERTRUDE.

THE ONLY MENTION OF JAMES IN THE PORTLAND INDIANA NEWSPAPER WAS THE BELOW MENTION OF HIS SICKNESS PRINTED FOUR DAYS AFTER HIS PASSING. NO OBITUARY WAS FOUND.

IT IS VERY POSSIBLE THAT THIS IS THE SAME JAMES JENKINS WHO SERVED IN THE 19TH INDIANA.