Mustered into service as a Private on July 29, 1861
Died 16 March 1902
Buried Dayton National Cemetery, Montgomery Co. Ohio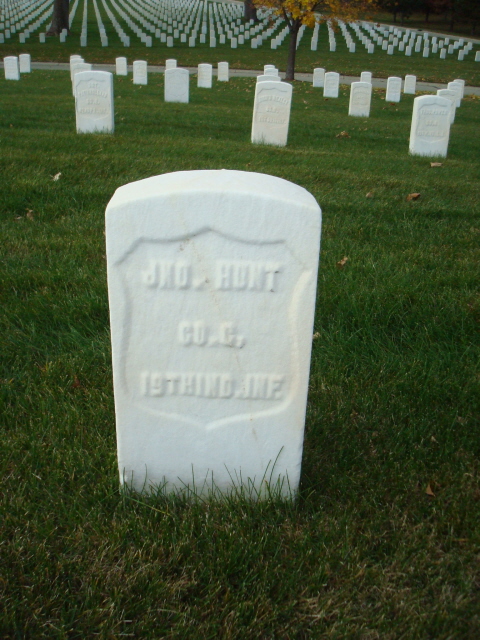 Private Hunt was wounded at the 2nd Battle of Bull Run on August 30th, 1862 and again at the Battle of Gettysburg on July 1st, 1863. He would be discharged from the service in the November of 1863 because of disability.

John filed for a pension in 1880.