Mustered into service as a Private on July 29th, 1861
Born 1844
Died 14 February 1915
Buried Dayton National Cemetery, Montgomery Co. Ohio
Photo
c
ourtesy of Linda Barsalou & RAOGK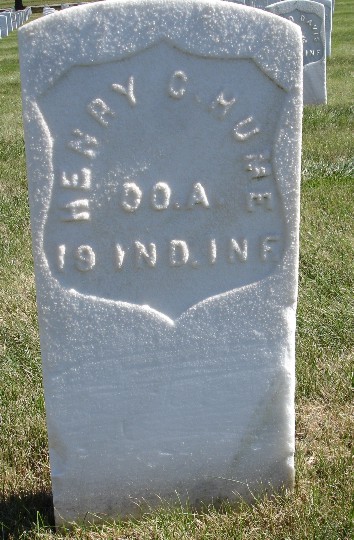 Private Hume was discharged from the 19th Indiana on February 6th, 1863 while in Philadelphia PA. for disability. He joined Company D of the 136th Indiana Infantry on May 21st, 1864 and mustered out of that regiment on September 2nd, 1864. On March 1st, 1865 he mustered into Company G of the 147th Indiana Infantry serving until the regiment mustered out on August 4th, 1865

Henry Hume was checked into the Dayton National Soldiers Home on January 29th, 1915 and died there at the hospital just over two weeks later.

He received a pension after the war.