Mustered into service as a Private on July 29th, 1861
Born 25 April 1845
Died 23 April 1903
Buried Mt. Jackson Cemetery, Marion Co. Indiana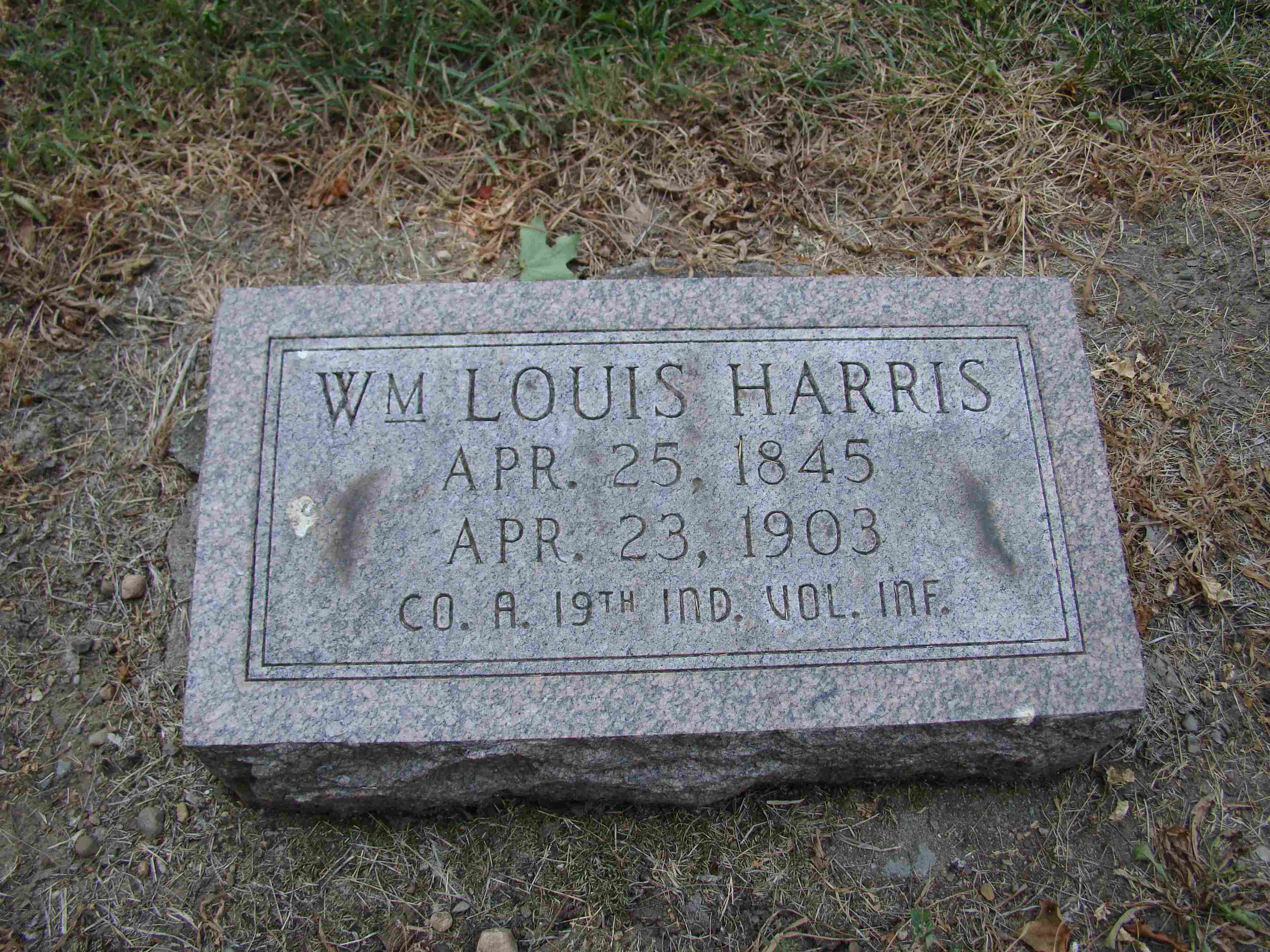 Private Harris mustered out of the 19th Indiana in February of 1863 because of disability.

He filed for a pension in 1883 but for some reason it was not approved.