Mustered into service as a Private on July 29, 1861
Born 02 November 1840
Died 28 December 1915
Buried First Mt. Pleasant Cemetery, Johnson County Indiana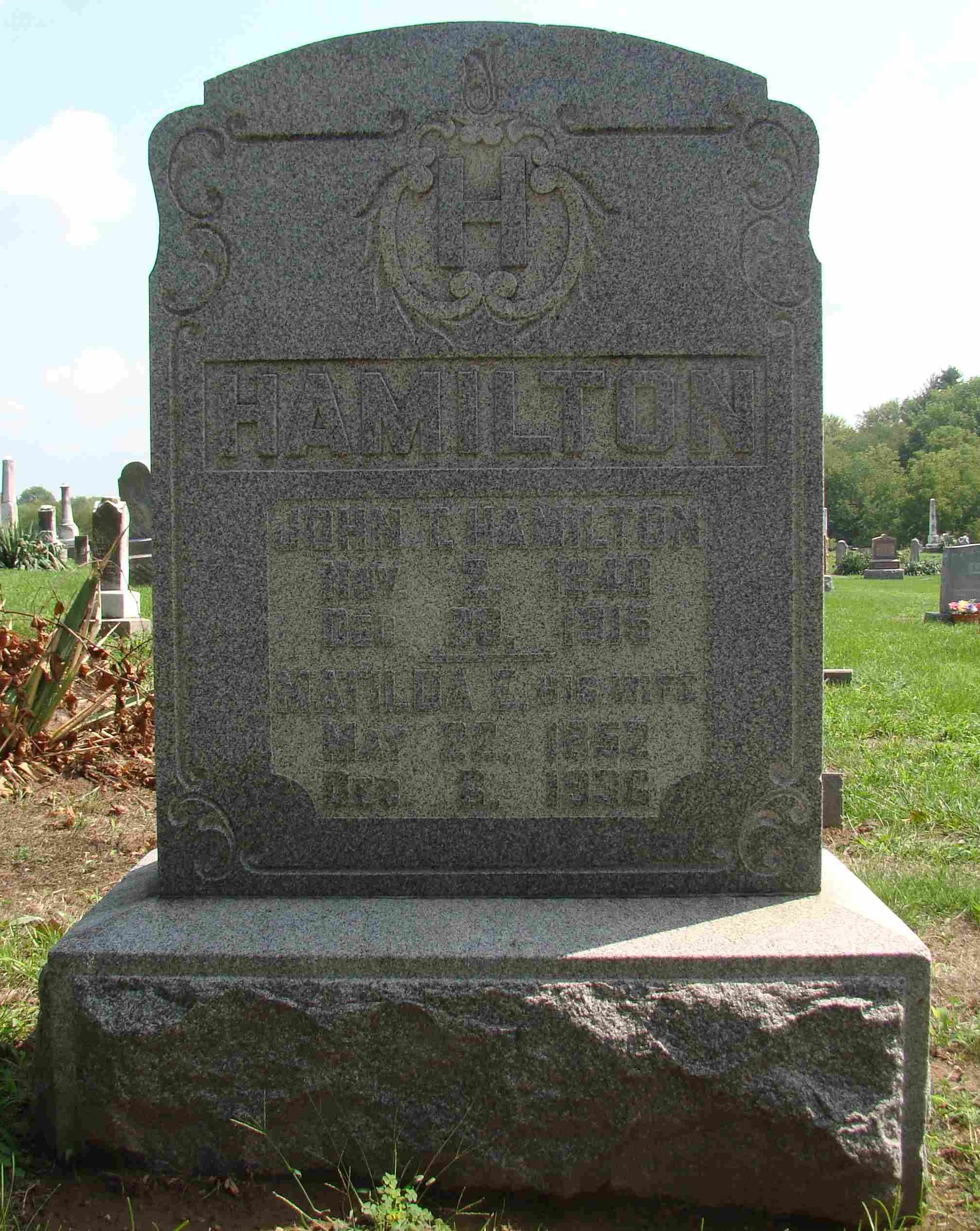 Private Hamilton was wounded in the foot at the first battle the 19th Indiana paticipated in. This was on September 11th, 1862 near Lewinsville Virginia. John would spend some in the hospital returning to the regiment in the winter of 1862.

John mustered out of the service on July 28th, 1864 and filed for a pension in 1885.