Mustered into service as a Private on July 29th, 1861
Died 04 June 1936
Buried Tacoma Cemetery, Pierce Co. Washington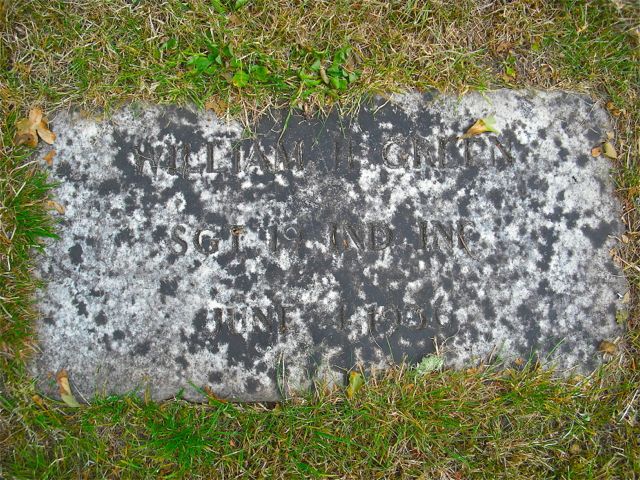 Private Green was promoted to Corporal in the spring of 1863 and was captured at the Battle of Gettysburg on July 1st, 1863. He returned to the regiment in August and in December of that year re-enlisted for three more years of service. On June 1st, 1864 he was again promoted making the rank of Sergeant. William mustered out of the service in 1865 and was one of the few men from the 19th Indiana to have served from the start of the war in 1861 to the end in 1865.

He filed for a pension in 1897.

William attended the 50th anniversary of the Battle of Gettysburg in July of 1913.