Mustered into service as a Band Member on July 29, 1861
Born 1840
Died 1924
Buried Crown Hill Cemetery, Marion Co. Indiana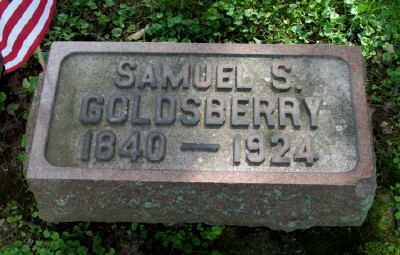 Samuel Goldsberry left the band on August 9th,1862. On April 5th, 1864 he joined Company F of the 11th Indiana Infantry as a Private. When Samuel mustered out on July 26th, 1865 he held the rank of Sergeant.

After the war he was in and out of the Danville Illinois and the Marion Indiana Soldiers Home 14 times.

He filed for a pension in 1890.