Mustered into service as a Private on July 29, 1861
Died 17 February 1908
Buried Greenlawn Cemetery, Johnson Co. Indiana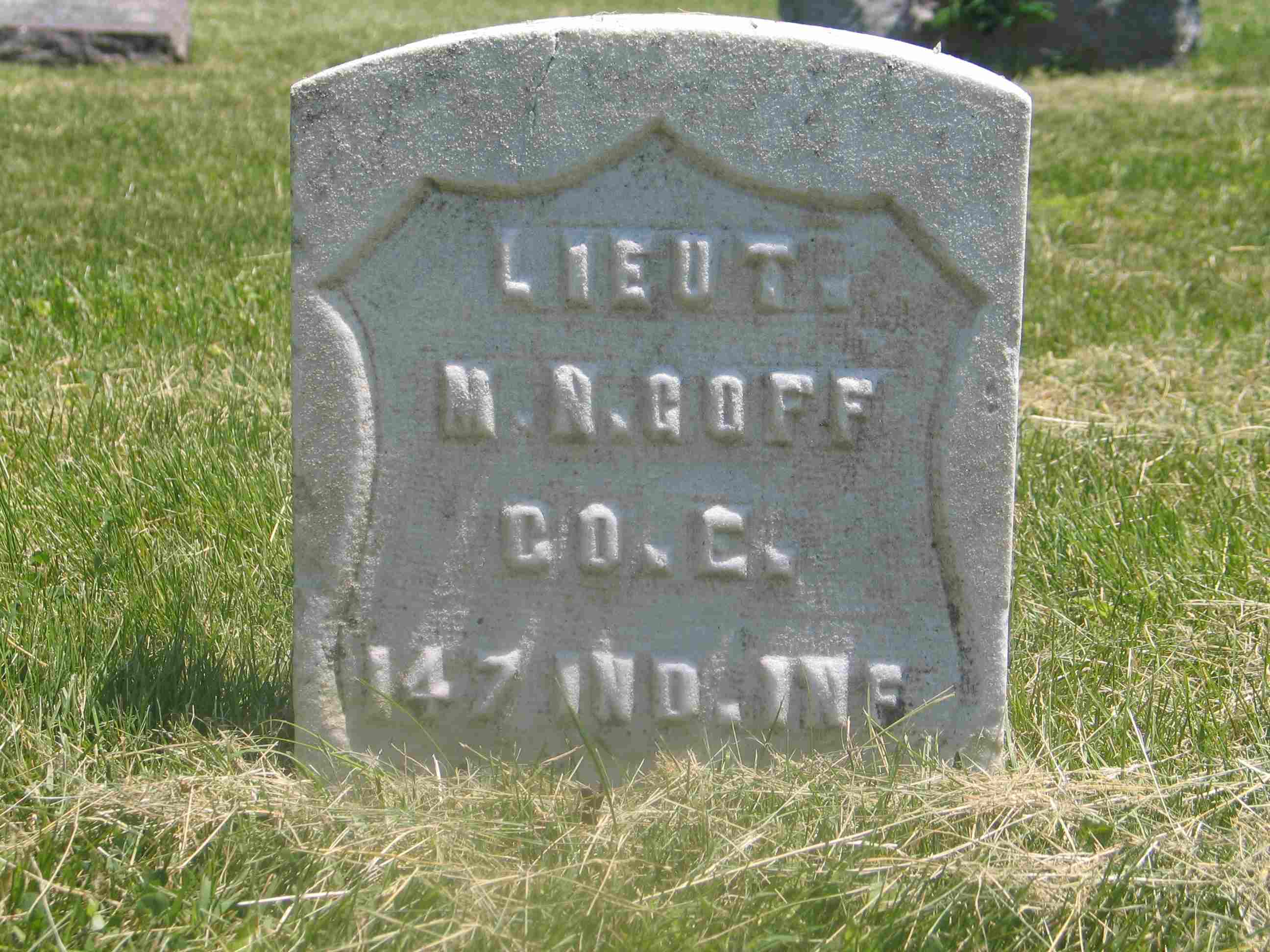 Private Goff was wounded at the Battle of Fitzhugh Crossing on April 29th, 1863. He mustered out of the 19th Indiana in July of 1864 and joined the Army again on March 10th, 1865 as a 2nd Lieutenant in Company E of the 147th Indiana Infantry. He left the Army of good on August 4th, 1865 holding the rank of 1st Lieutenant.

Milton filed for a pension in August of 1864.