Mustered into service as a Private on July 29th, 1861
Born 1841
Died 04 November 1916
Old Knightstown/Glen Cove Cemetery, Henry Co. Indiana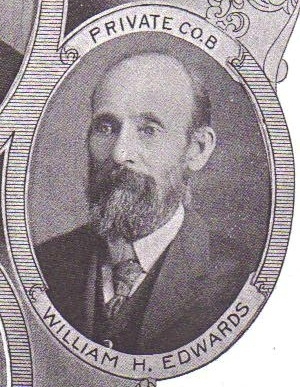 Private Edwards was discharged from the service because of disability on September 16th, 1862 while in the General Hospital at Fairfax Seminary Virginia.
He later served on the U.S.S. Mound City

He filed for and started to receive a pension in 1876.