Mustered into service as a Private on March 12th, 1862
Born 1840
Died 1910
Buried Greenlawn Cemetery, Johnson Co. Indiana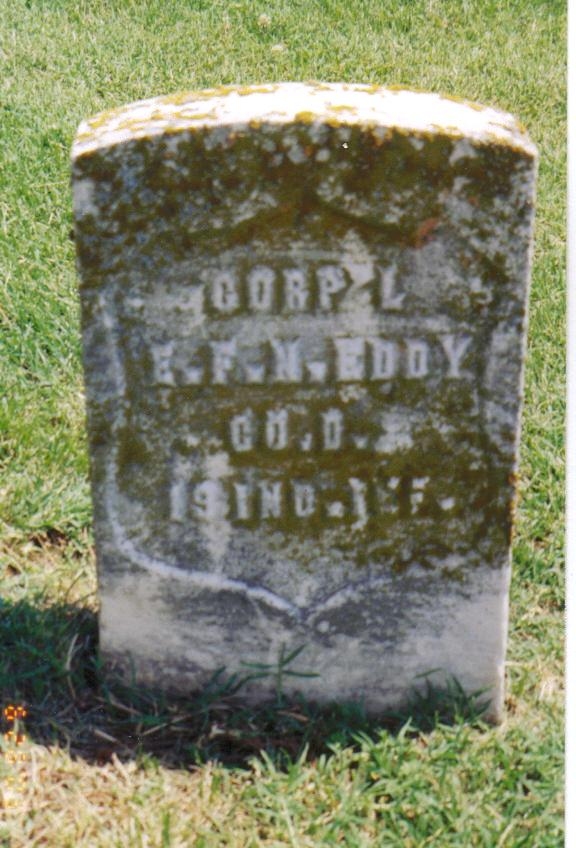 Ten days after the firing on Fort Sumter Elijah mustered into the service with Company H of the 7th Indiana Infantry as a Private. He mustered out of that regiment on August 2nd, 1861 and then joined the 19th Indiana in the spring of 1862. During his time with the 19th he was promoted to Corporal.

He filed for and started to recieve a pension in 1879.