Mustered into service as a Corporal on July 29, 1861
Died 25 September 1889
Buried Dayton National Cemetery, Montgomery County Ohio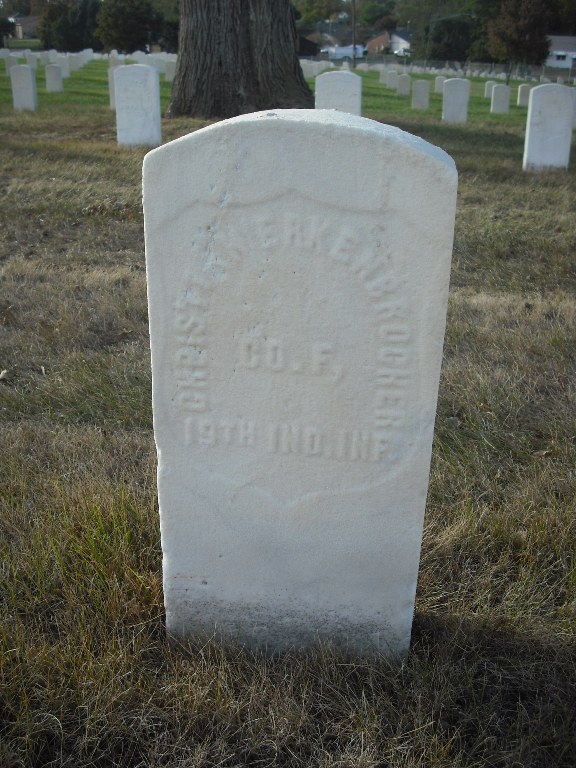 Corporal Echenbrecker was shot in the right knee on August 28th, 1862 at the Battle of Brawner Farm. Later that year he would be discharged for disability.

Christian was a immigrant from Germany and died a single man having no relatives in the U.S.