Mustered into service as a Private on July 29, 1861
Born 30 August 1840
Died 16 January 1910
Buried Rose Hill ( Waverly ) Cemetery, Lancaster Co. Nebraska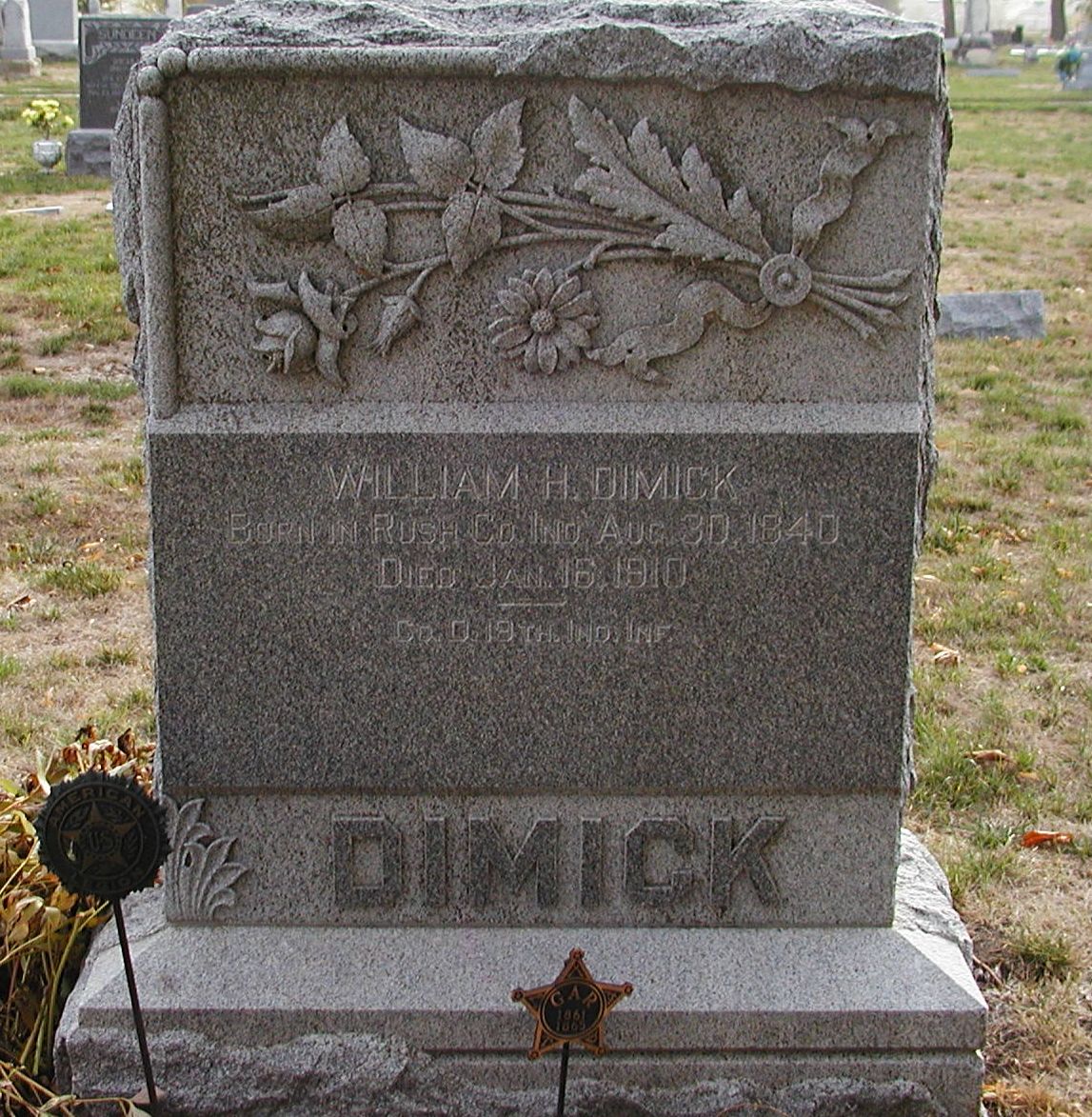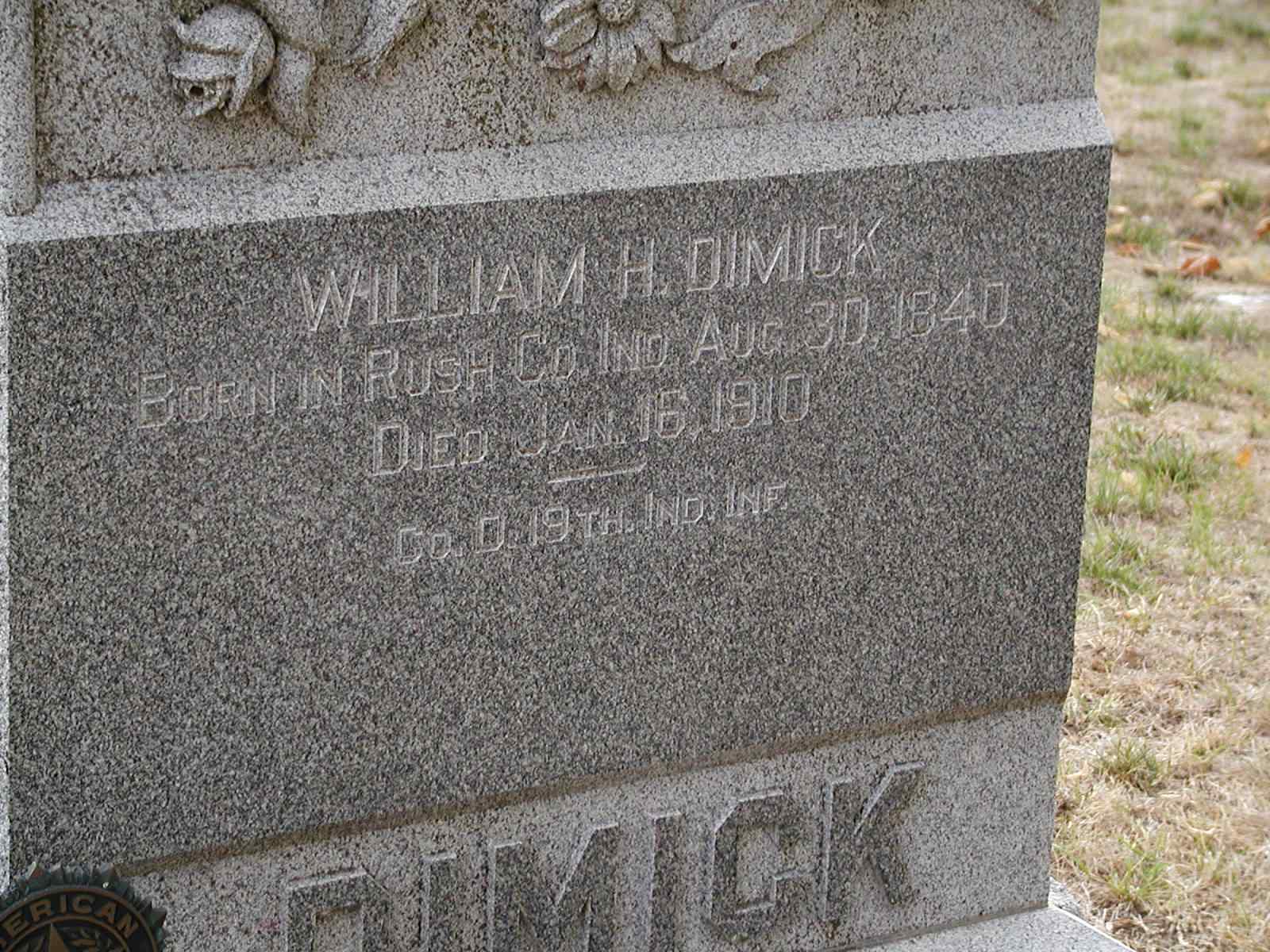 Private Dimick was wounded in the leg at the Battle of Brawner Farm on August 28th, 1862. He would spend the next year in the hospital recovering from this wound. On July 28th, 1864 Private Dimick was mustered out of service.

He filed for a pension in 1879.