Mustered into service as a Private on July 29, 1861
Died 04 June 1904
Buried Dayton National Cemetery, Montgomery County Ohio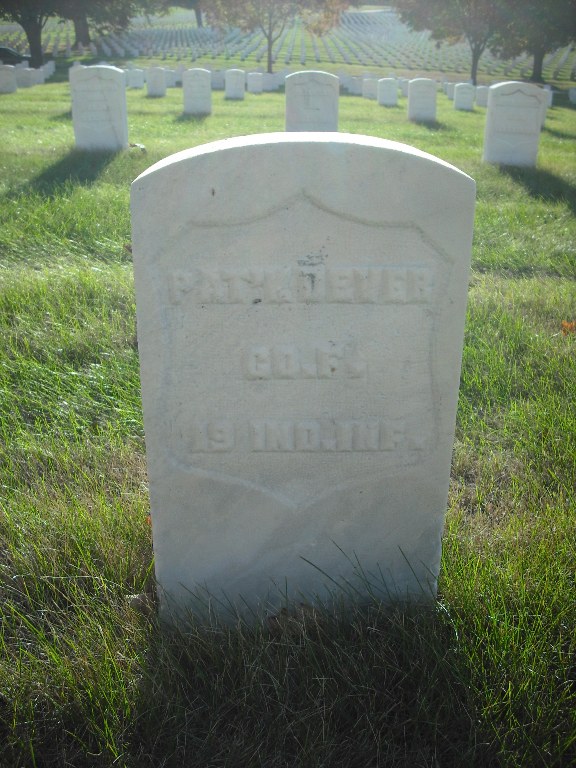 Private Dever was shot in the left hand resulting in the loss of his index finder on September 14th, 1862 at the Battle of South Mountain.
In the fall of 1864 he transferred to the 20th Indiana Infantry with the other surviving members of the 19th. Patrick mustered out of the service on July 12th, 1865 while in Jeffersonville Indiana.

He was a immigrant from Ireland and he filed for a pension in 1879.