Mustered into service as a Private on November 29, 1861
Born 13 March 1840
Died 19 September 1927
Buried Elmwood Cemetery, Mitchell Co. Kansas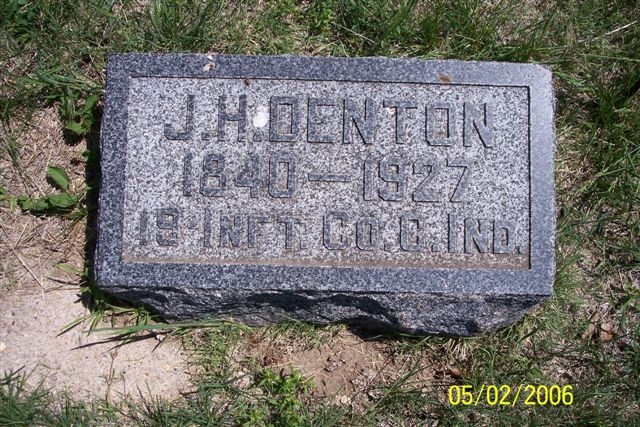 Private Denton was wounded at the Battle of Petersburg on June 18th, 1864. He was shot in the left shoulder.

Soon after the war he filed for and received a pension.