Mustered into service as a Private on July 29, 1861
Died 31 December 1876
Buried Dayton National Cemetery, Montgomery Co. Ohio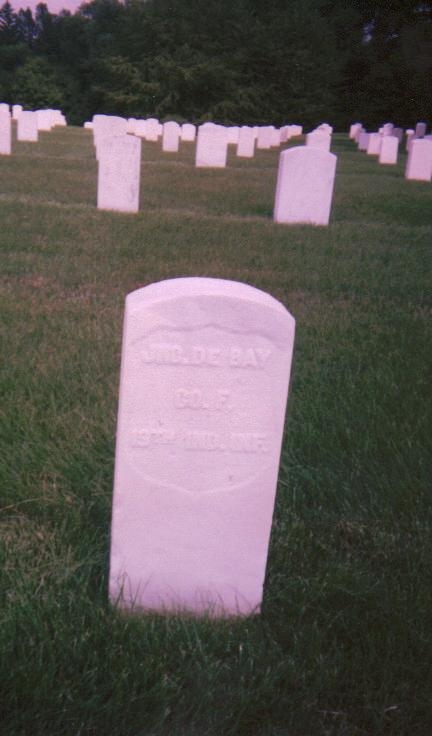 Private Debay was shot in the left elbow at the Battle of the 2nd Bull Run on August 30th, 1862. He served his full three year enlistment mustering out in July of 1864.

He checked himself into the Dayton Ohio Soldiers Home on March 24th, 1876 and remained there until his death in December.

John never married.