Mustered into service as a Private on July 29th, 1861
Died 15 Feruary1891
Buried Evergreen Cemetery, McLean Co. Illinois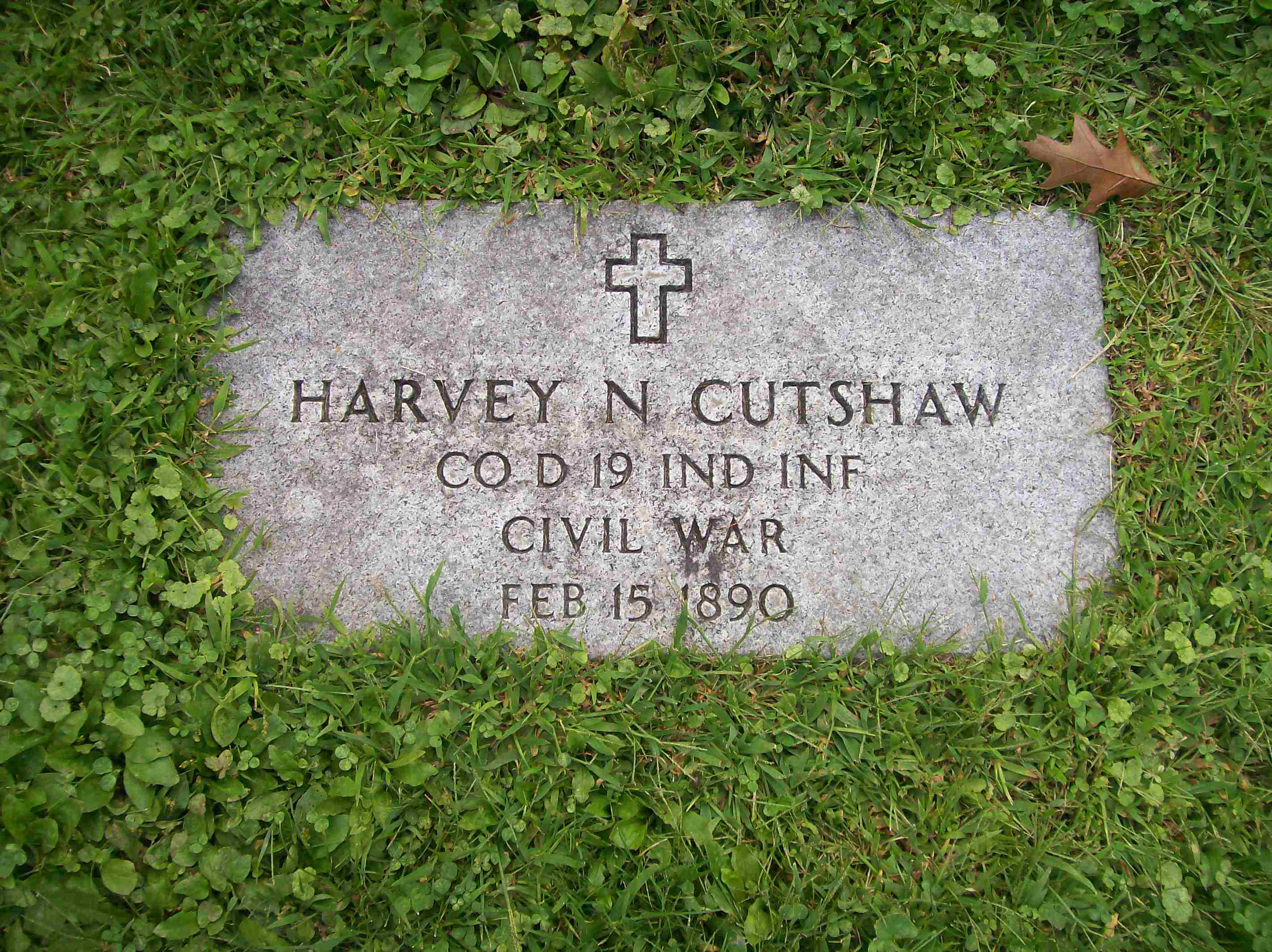 Private Cutshaw was discharged from the 19th Indiana in September of 1862 because of disability. On October 8th, 1862 he joined Company A of the 9th Kentucky Cavalry where he served until his muster out on September 11th, 1863 at Eminence Kentucky.

He filed for and started to receive a pension in 1889.