Mustered into service as a Private on July 29, 1861
Died 02 September 1917
Buried Mountain Home National Cemetery, Washington Co. Tennessee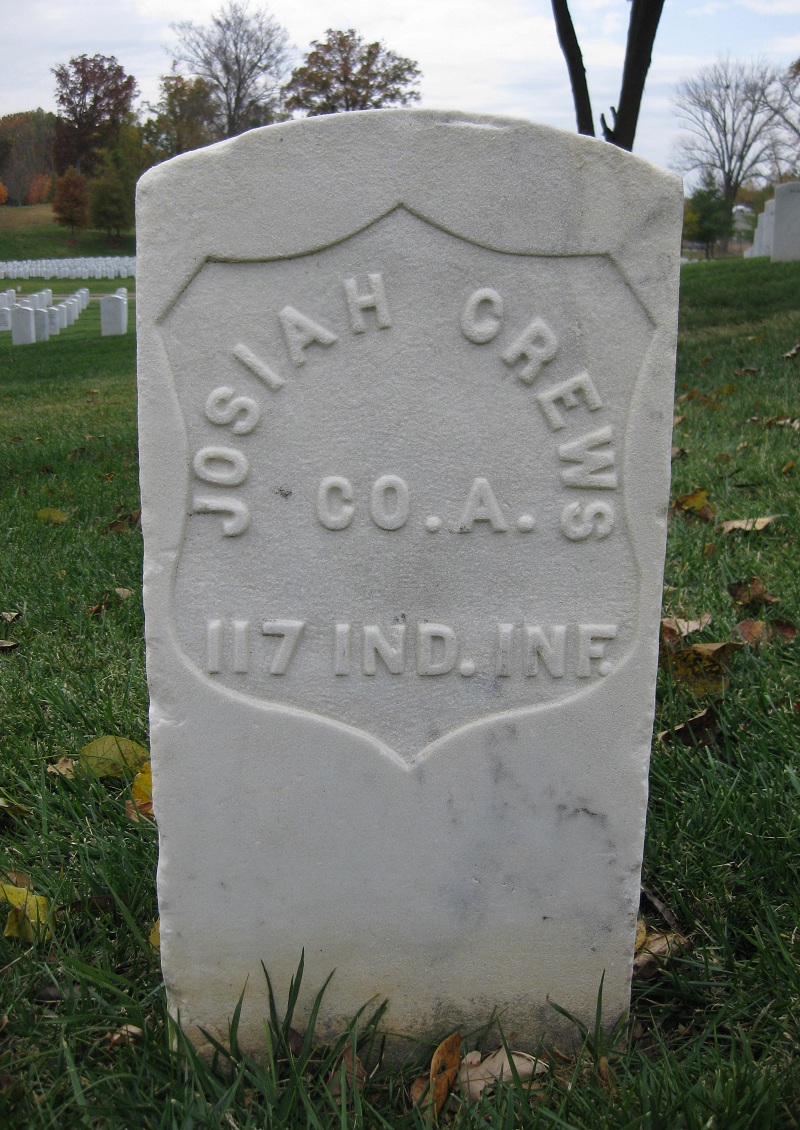 Private Crews was discharged from the 19th Indiana on October 16th, 1861 because of sickness. On March 1st, 1862 he joined Company I of the 60th Indiana Infantry serving until his discharge on June 3rd of that same year. Josiah then served in the 117th Indiana Infantry from July 22nd, 1863 to February 24th, 1864. Finally he served in Company I of the 1st Indiana Heavy Artillery from September 2nd, 1864 to July 27th, 1865.

Josiah filed for a pension in October of 1885.