Mustered into service as a Sergeant on July 29, 1861
Born 29 April 1840
Died 16 May 1914
Buried Crown Hill Cemetery, Marion Co. Indiana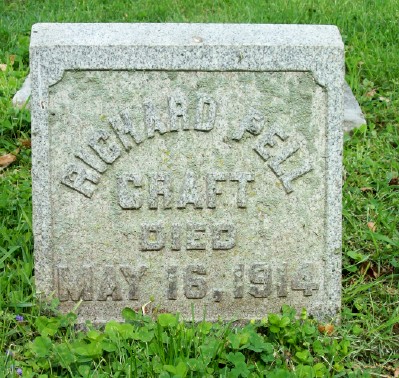 Sergeant Craft was wounded at the Battle of Brawner Farm on August 28th, 1862. He was discharged from the 19th Indiana at the beginning of 1863 so he could accept a 1st. Lieutenant position in Company G of the 58th Indiana Infantry.

He received a pension after the war.