Mustered into service as a Private on July 29th, 1861
Born June 1844
Died 03 February 1917
Buried Wood National Cemetery, Milwaukee County Wisconsin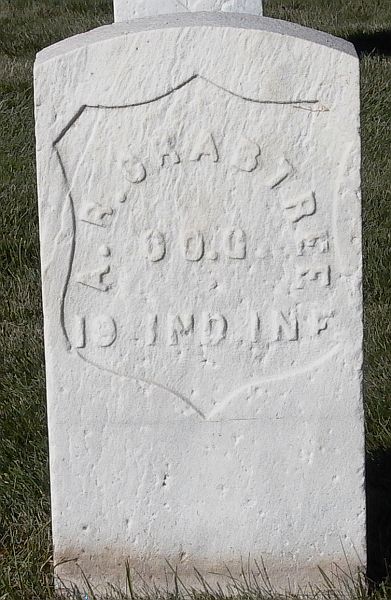 Private Crabtree was discharged from the 19th Indiana on March 7th, 1862 while at Ft. Craig Virginia because of disability. On December 8th, 1863 he joined Company E of the 62nd Illinios Infantry where he served until his final muster out on March 6th, 1865 while in Little Rock Arkansas.

He filed for a pension in 1868.