Mustered into service as a Private on February 20h, 1864
Born 30 October 1846
Died 09 January 1923
Buried Riverview Cemetery, McLean Co. North Dakota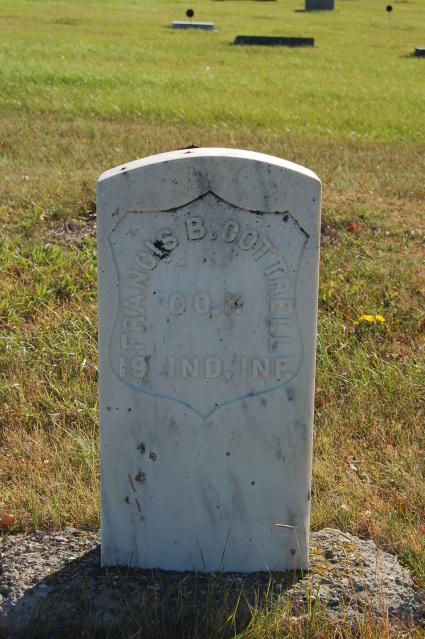 Private Cottrell was wounded on June 6th, 1864 during the fighting around Cold Harbor Virginia. He mustered out of the service on May 15th, 1865 while in Indianaplois Indiana.

Francis filed for a pension in 1891.